Greetings,
United States: There has been a substantial increase in households that "sometimes or often" go hungry.
Many can't cover basic expenses.
United Kingdom: The pound has been under pressure as Brexit concerns resurface.
Commodities: Industrial commodities buyer activity has accelerated in August.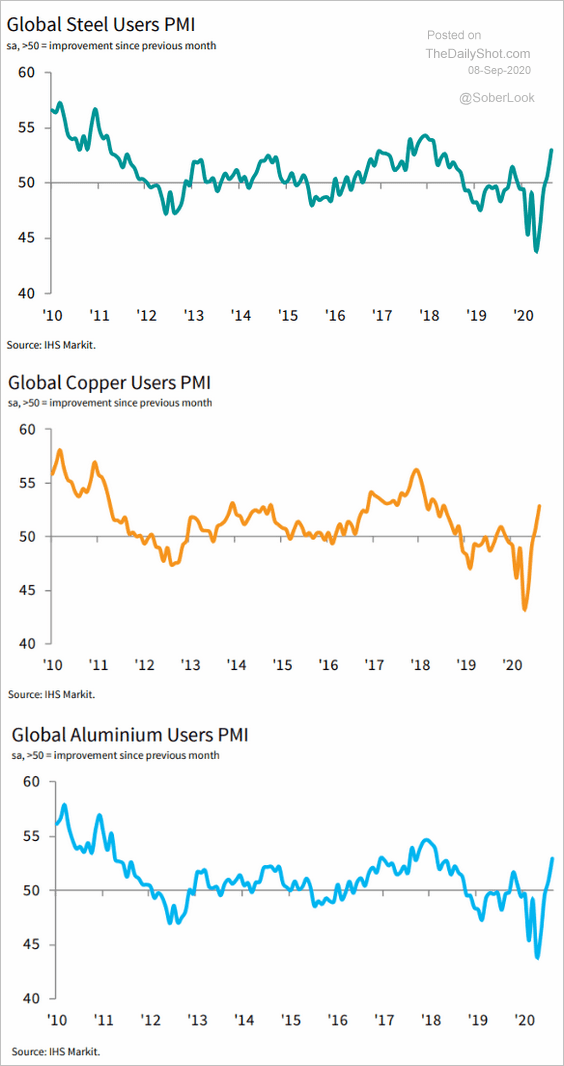 Energy: The Saudis cut oil prices for October deliveries.
Rates: As the US Treasury spends its cash holdings at the Fed (TGA), reserves could climb sharply.

Food For Thought: Wall Street political donations:

---
Edited by Devon Lall
Contact the Daily Shot Editor: Editor@DailyShotLetter.com
Dear Friends,
The full-length Daily Shot® is now an independent ad-free publication (see TheDailyShot.com). Here is a sample newsletter.
Daily Shot Brief subscribers are eligible to receive the full-length Daily Shot for $115/year (a $20 discount). To subscribe, please register here and use the coupon number DSB329075 (please click the "apply" button for the discount to take effect). A monthly subscription is also available (here).
The Food for Thought section is available as a separate newsletter. You can sign up here.
Please note that The Daily Shot is not an investment newsletter and is not intended for broad distribution.
If you have any questions, please contact Lev.Borodovsky@TheDailyShot.com.
Sincerely,
Lev Borodovsky
Editor, The Daily Shot