Greetings,
United States: Morgan Stanley expects Congress to pass a $1.5-2.0 trillion "CARES 2" stimulus package in September.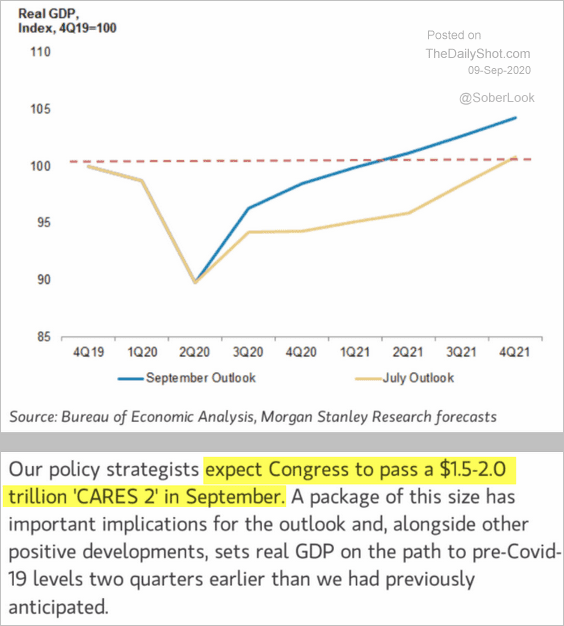 The result will be a substantial boost to consumption (chart below) and GDP growth.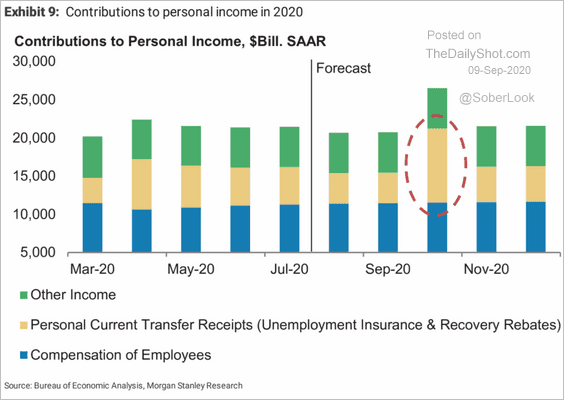 All this additional liquidity is likely to give another boost to the stock market. It will also have a positive impact on credit, commodities, and emerging markets. On the other hand, it's a negative development for the US dollar.
China: Nonperforming loans have been climbing.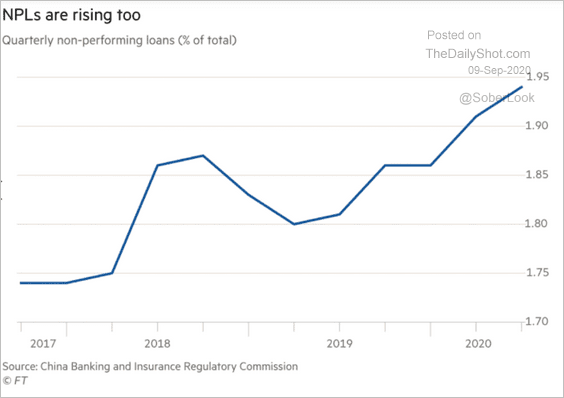 Smaller banks are significantly less well-capitalized than the Big Five.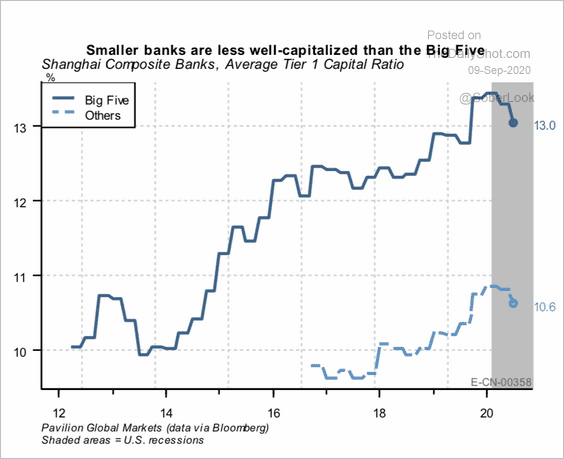 Equities: The Nasdaq 100 implied volatility has been drifting lower even as the market sold off.
The trend suggests that some of the massive call option bets (2 charts below) are getting unwound.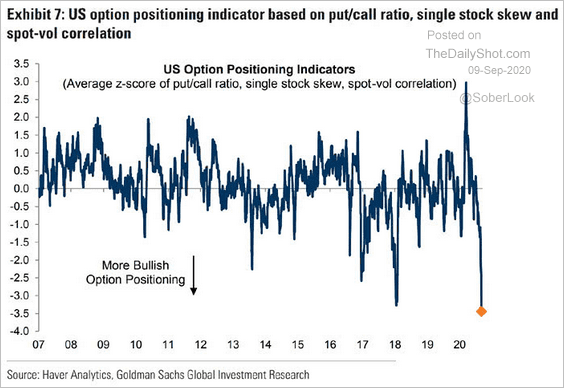 Credit: With LIBOR going away, the market may need another index that measures unsecured bank borrowing costs. SOFR represents collateralized lending (repo), which is not a good measure of bank credit.
Could BYI be that index?
Global Developments: This chart shows futures positioning across different asset classes. There's a high concentration of long bets in the Swiss franc and the euro.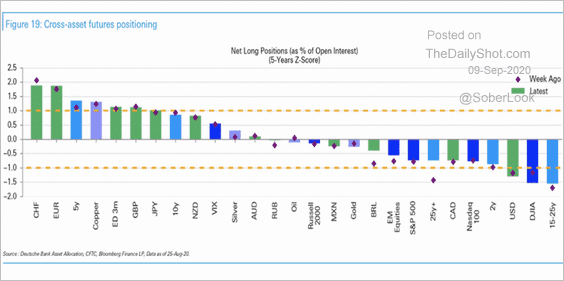 Food For Thought: The increase in alcohol sales during the pandemic: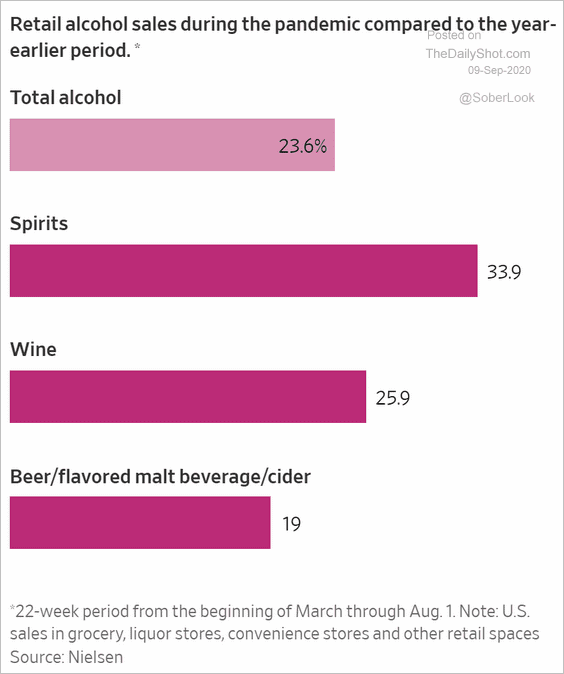 ---
Edited by Devon Lall
Contact the Daily Shot Editor: Editor@DailyShotLetter.com
Dear Friends,
The full-length Daily Shot® is now an independent ad-free publication (see TheDailyShot.com). Here is a sample newsletter.
Daily Shot Brief subscribers are eligible to receive the full-length Daily Shot for $115/year (a $20 discount). To subscribe, please register here and use the coupon number DSB329075 (please click the "apply" button for the discount to take effect). A monthly subscription is also available (here).
The Food for Thought section is available as a separate newsletter. You can sign up here.
Please note that The Daily Shot is not an investment newsletter and is not intended for broad distribution.
If you have any questions, please contact Lev.Borodovsky@TheDailyShot.com.
Sincerely,
Lev Borodovsky
Editor, The Daily Shot