Greetings,
Equities: The market finally saw a healthy adjustment, as the dealers' short gamma exposure exacerbated the selloff (the same effect that created the melt-up). The tech mega-cap shares sold off.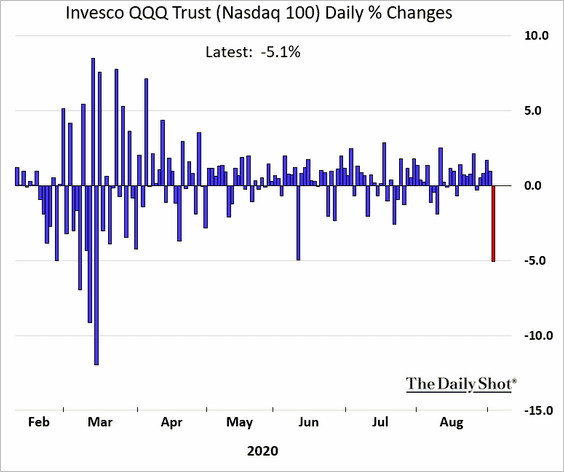 Social media lit up with retail traders discussing their losses.
• Reddit
But no worries. Individual traders got a taste for quick gains in the options markets, and many will be back shortly.
Commodities: Canadian lumber production has been following prices higher …
… but supply is still tight.
Rates: Savings and demand deposits have grown on the back of risk aversion and an aggressive fiscal response as a result of the pandemic, according to Piper Sandler.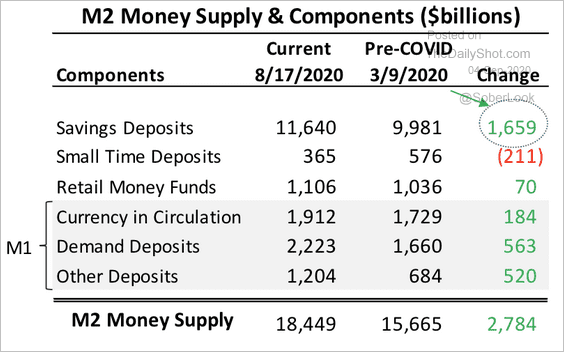 Over a longer period, growth in US deposits has been driven by the Fed's QE, which boosted bank reserves since the financial crisis. According to the ECB, "without an increase in bank reserves, the total quantity of bank deposits would have fallen, broadly-speaking in line with commercial bank credit."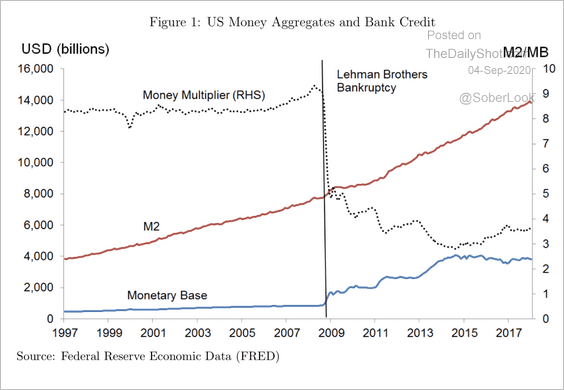 Emerging Markets: Brazil's industrial production had a v-shaped recovery (as of July).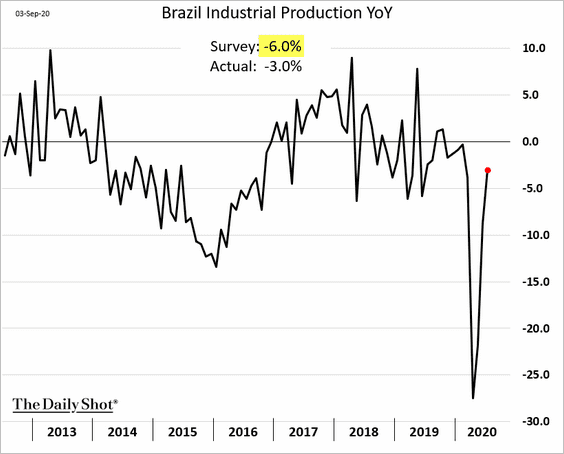 And service-sector activity is stabilizing (as of August).
Asia-Pacific: A recovery in Japanese IT-related goods shipments could signal higher global semiconductor sales.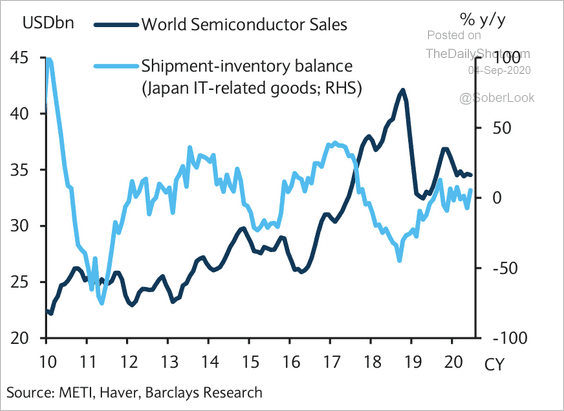 Food For Thought: Presidential election polls in battleground states: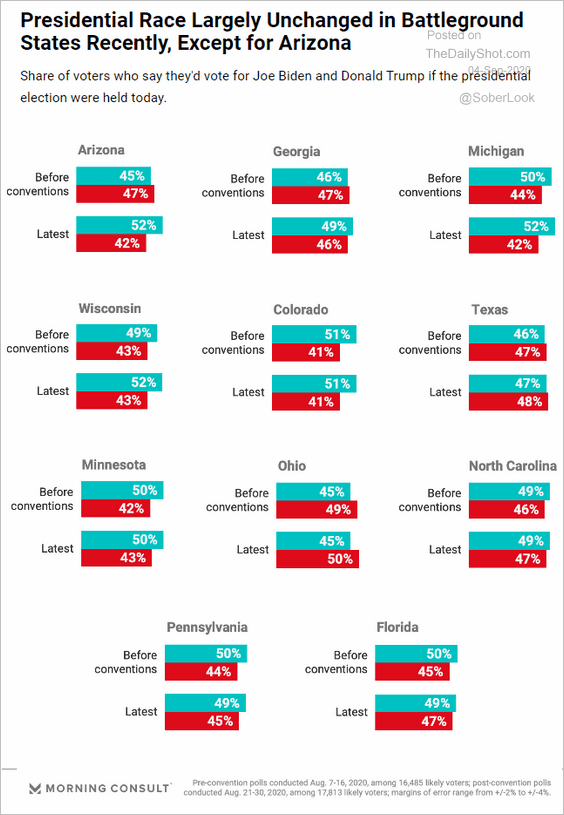 ---
Edited by Devon Lall
Contact the Daily Shot Editor: Editor@DailyShotLetter.com
Dear Friends,
The full-length Daily Shot® is now an independent ad-free publication (see TheDailyShot.com). Here is a sample newsletter.
Daily Shot Brief subscribers are eligible to receive the full-length Daily Shot for $115/year (a $20 discount). To subscribe, please register here and use the coupon number DSB329075 (please click the "apply" button for the discount to take effect). A monthly subscription is also available (here).
The Food for Thought section is available as a separate newsletter. You can sign up here.
Please note that The Daily Shot is not an investment newsletter and is not intended for broad distribution.
If you have any questions, please contact Lev.Borodovsky@TheDailyShot.com.
Sincerely,
Lev Borodovsky
Editor, The Daily Shot