Greetings,
Administrative Updates
1. Please note that The Daily Shot, as well as the Daily Shot Brief, will not be published on Monday, September 7th.
2. Please contact Help@TheDailyShot.com for any technical or account-related issues/questions.
3. Administrative updates are published on our website here.
United States: Longer-term inflation expectations continue to climb. The market is increasingly convinced that by letting the economy run hot (and not worrying too much about "full employment"), the Fed may reach its 2% goal.
However, to get the average inflation rate to 2%, the Fed will need price changes to hold above the target for quite some time. But does this policy run the risk of overheating the financial markets?
China: China's external debt hit a record high.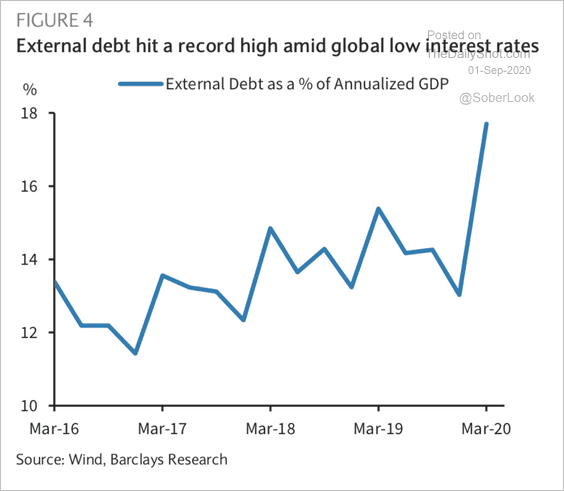 In addition, Hong Kong has blown out its budget.
Emerging Markets: Mexico's loan growth continues to slow, with consumer credit shrinking rapidly.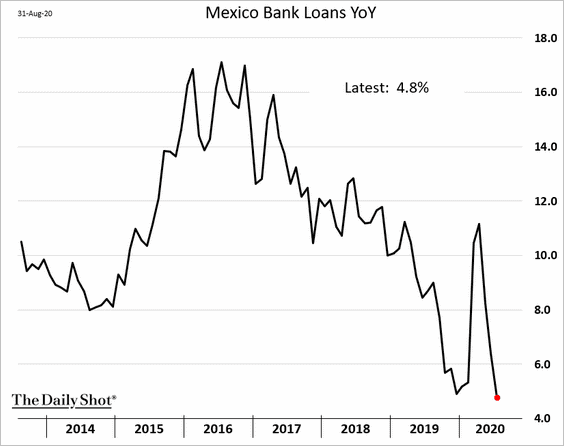 Commodities: This chart shows rising EU demand for materials used in electric cars and renewable energy.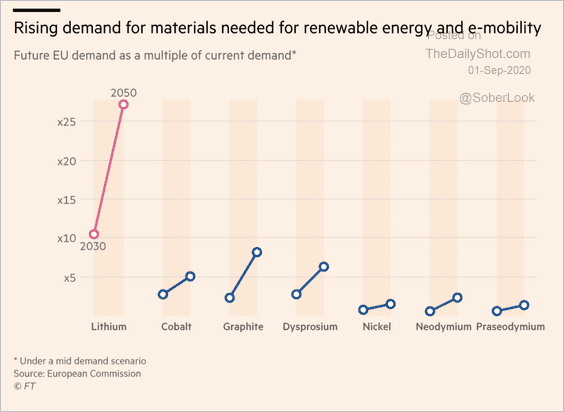 Equities: JP Morgan says that the likelihood of a Trump victory has increased recently.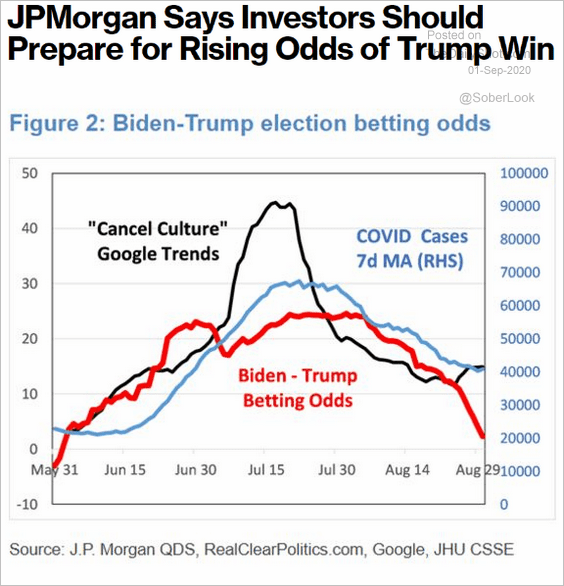 The combination of the above trend and the falling odds of Democrats flipping the Senate should boost tax-sensitive shares.
Food For Thought: Ads targeting Senate races:

---
Edited by Devon Lall
Contact the Daily Shot Editor: Editor@DailyShotLetter.com
Dear Friends,
The full-length Daily Shot® is now an independent ad-free publication (see TheDailyShot.com). Here is a sample newsletter.
Daily Shot Brief subscribers are eligible to receive the full-length Daily Shot for $115/year (a $20 discount). To subscribe, please register here and use the coupon number DSB329075 (please click the "apply" button for the discount to take effect). A monthly subscription is also available (here).
The Food for Thought section is available as a separate newsletter. You can sign up here.
Please note that The Daily Shot is not an investment newsletter and is not intended for broad distribution.
If you have any questions, please contact Lev.Borodovsky@TheDailyShot.com.
Sincerely,
Lev Borodovsky
Editor, The Daily Shot