Greetings,
Administrative Updates
1. Please note that The Daily Shot, as well as the Daily Shot Brief, will not be published on Monday, September 7th.
2. Please contact Help@TheDailyShot.com for any technical or account-related issues/questions.
3. Administrative updates are published on our website here.
United States: Permanent layoffs have been relatively low.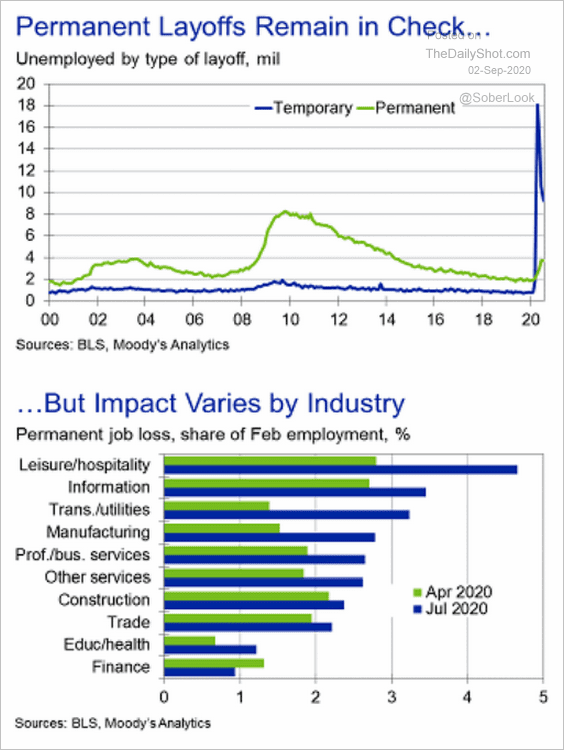 But Americans are quite concerned about losing their job.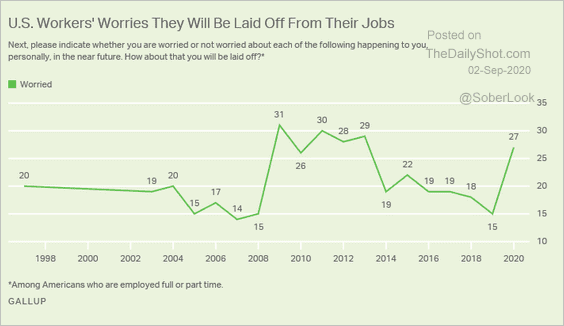 United Kingdom: The Eat Out to Help Out program has been highly beneficial for the UK's restaurant businesses.
In addition, a majority of Scottish residents now support independence from the UK (mostly due to Brexit).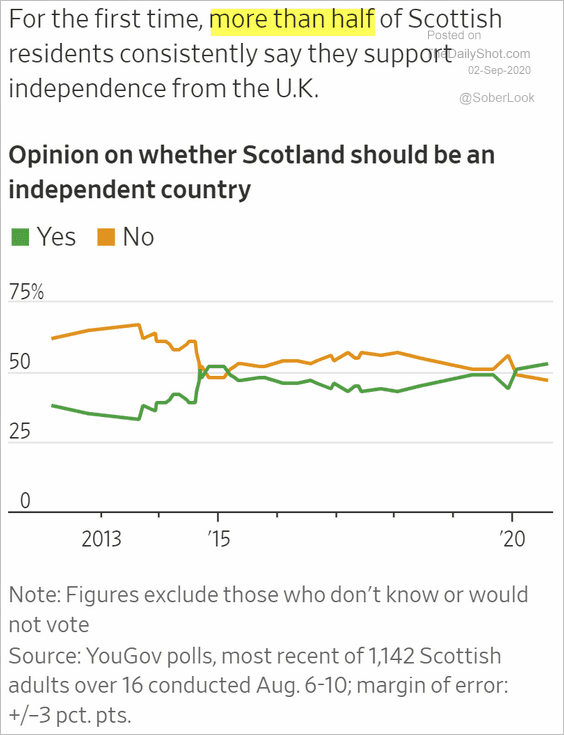 Asia-Pacific: Abenomics was helpful for Japan's corporate earnings.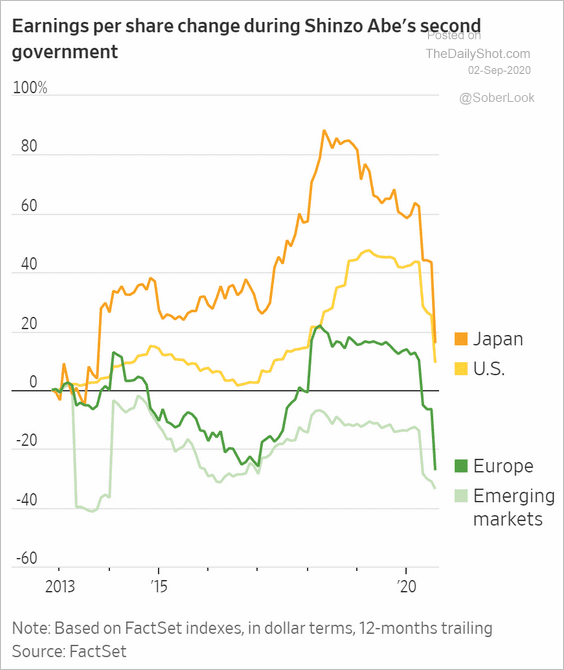 For the first time in almost two decades, Australia is officially in recession.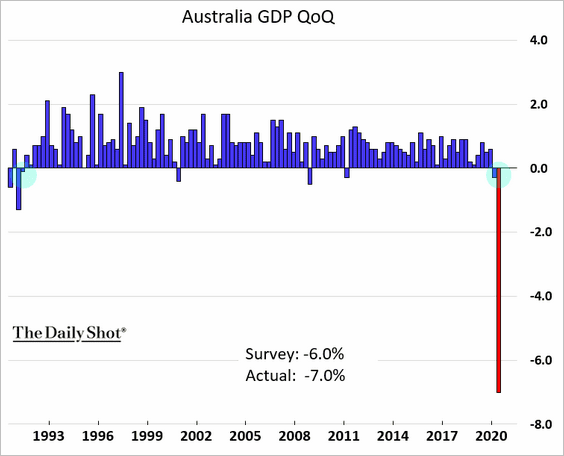 China: China's dollar bond issuers have been bypassing US investors. Who needs all that regulation?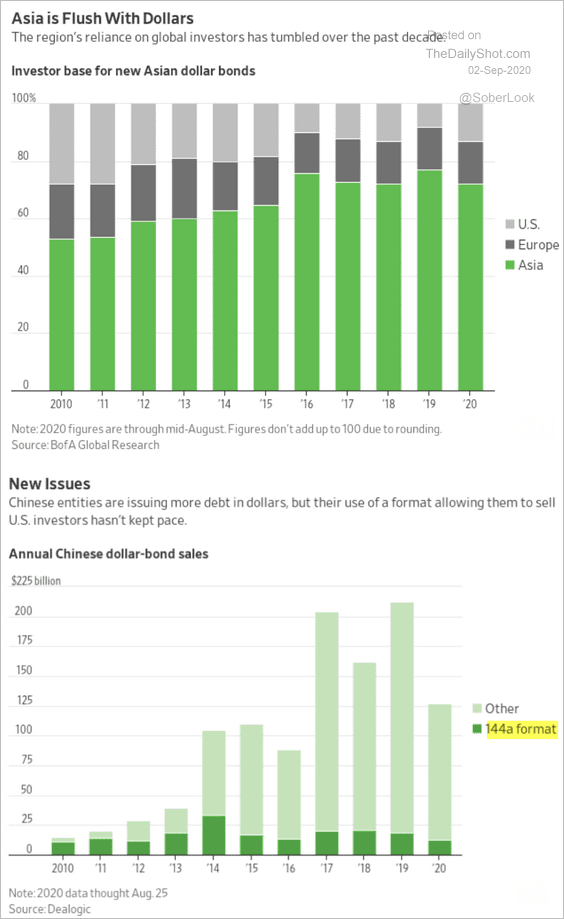 Also, state banks have been lending below the prime rate to support the economy.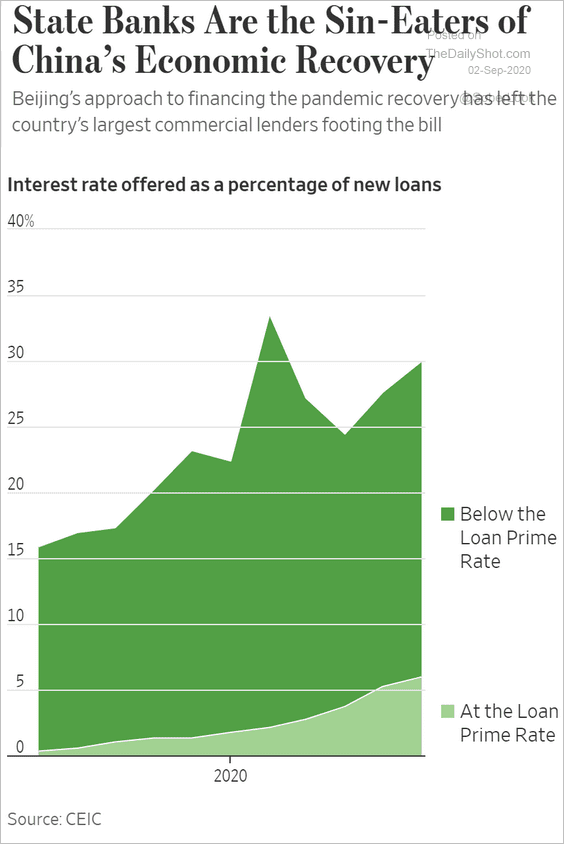 Equities: Valuation matters most for long-term stock returns, according to BofA.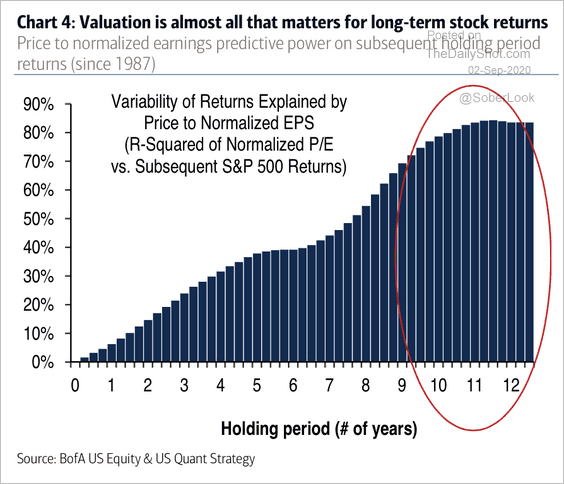 Food For Thought: Relocating: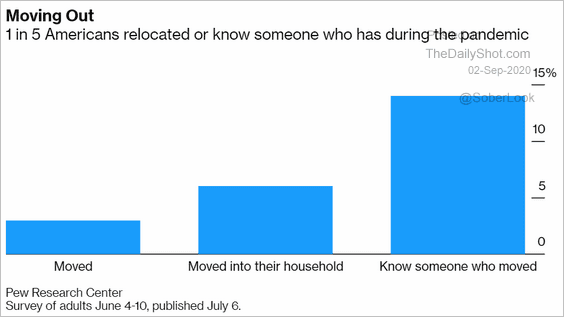 ---
Edited by Devon Lall
Contact the Daily Shot Editor: Editor@DailyShotLetter.com
Dear Friends,
The full-length Daily Shot® is now an independent ad-free publication (see TheDailyShot.com). Here is a sample newsletter.
Daily Shot Brief subscribers are eligible to receive the full-length Daily Shot for $115/year (a $20 discount). To subscribe, please register here and use the coupon number DSB329075 (please click the "apply" button for the discount to take effect). A monthly subscription is also available (here).
The Food for Thought section is available as a separate newsletter. You can sign up here.
Please note that The Daily Shot is not an investment newsletter and is not intended for broad distribution.
If you have any questions, please contact Lev.Borodovsky@TheDailyShot.com.
Sincerely,
Lev Borodovsky
Editor, The Daily Shot