Greetings,
United States: While the US election is still too close to call, as of 3:00 AM EST, the betting markets were projecting a victory for President Trump.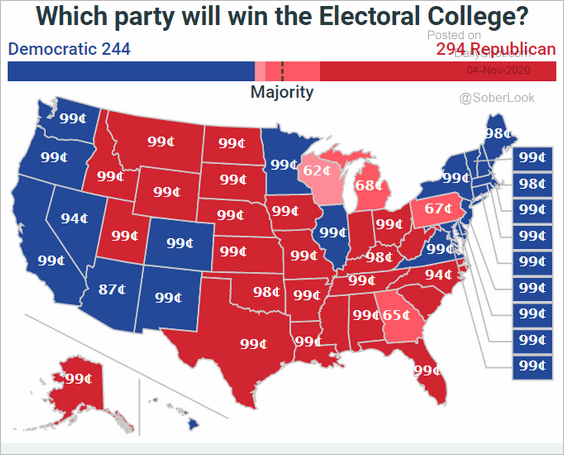 Treasury yields tumbled due to lower chances of a massive fiscal stimulus package.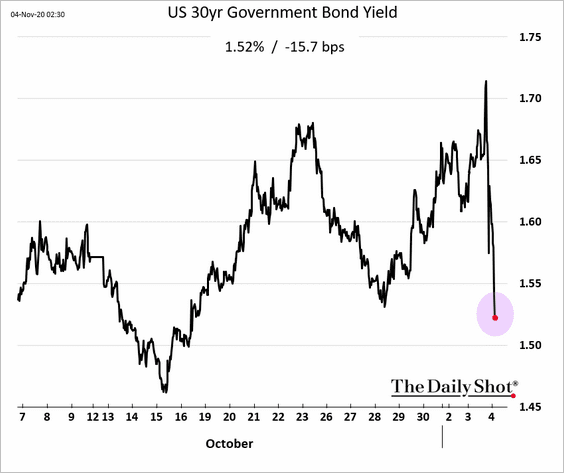 Eurozone: Based on the ECB's official communications, the central bank has been increasingly dovish as it gears up for further bond buying in December.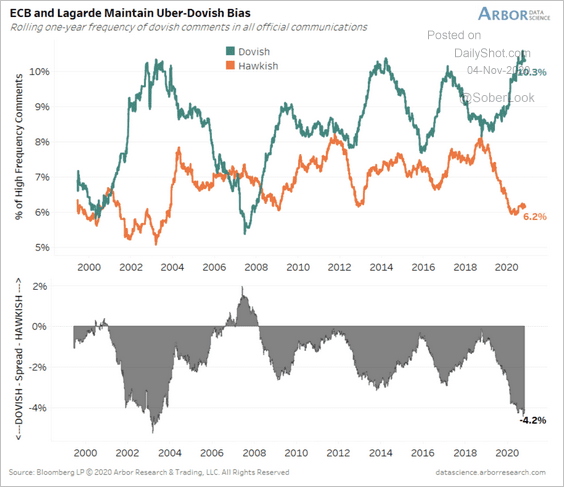 China: Beijing halted the Ant Group IPO, with regulators now planning to discourage banks from working with the firm. There seems to be some concern about Ant's size posing risks for the financial system.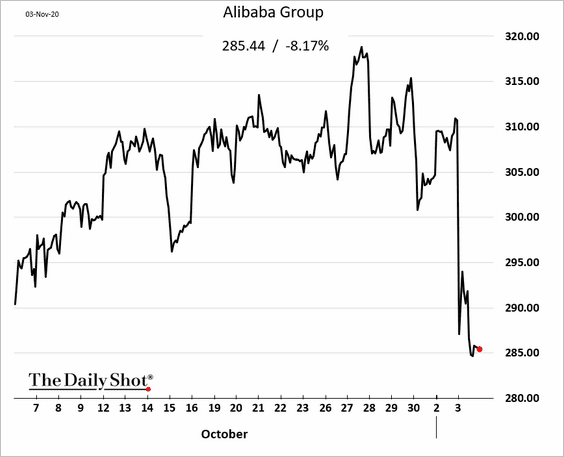 Emerging Markets: These charts from Gallup show which countries "are most likely to struggle with long-term efforts to deal with COVID-19 outbreaks and setbacks, according to a new measure that combines Gallup World Poll and Wellcome Global Monitor."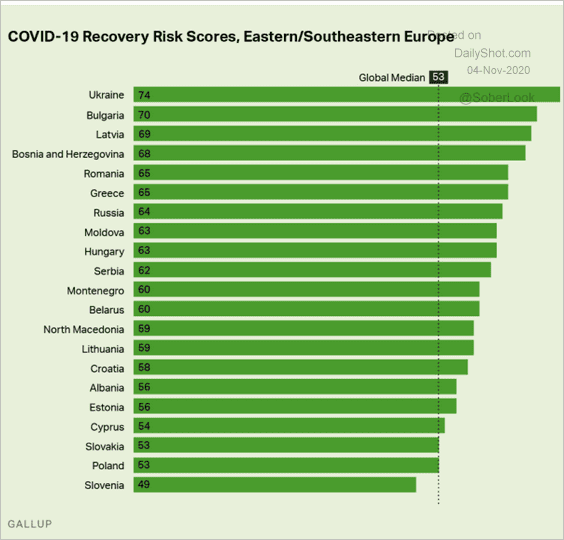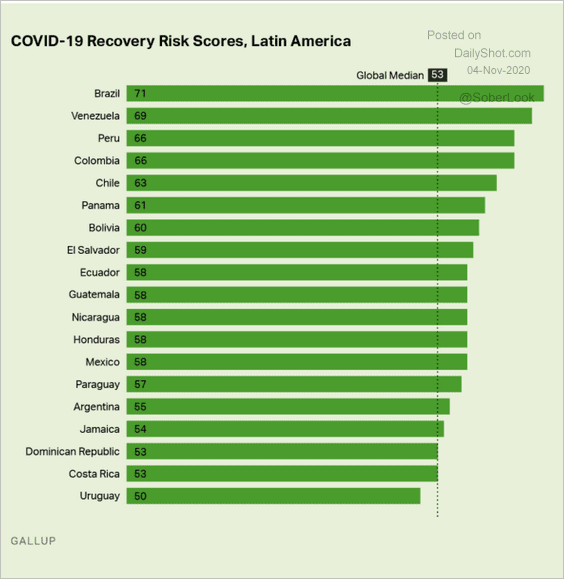 Credit: Credit risk transfer (CRT) deals by Fannie and Freddie have slowed amid uncertainty around regulatory capital relief. CRT investors take on mortgage borrowers' credit risk (which is not the case for traditional agency MBS bonds).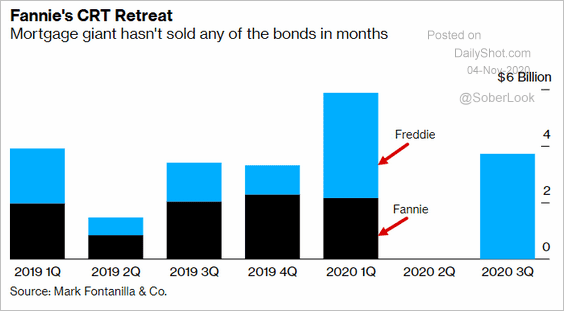 Food For Thought: Applications to US MBA programs: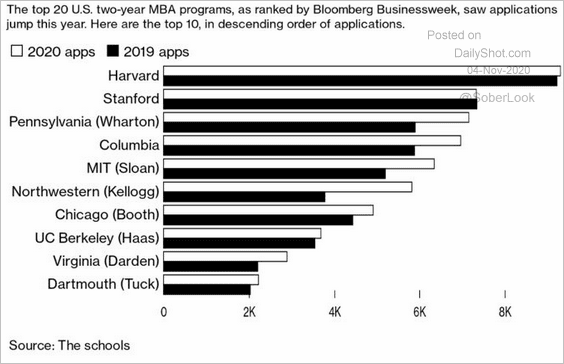 ---
Edited by Devon Lall
Contact the Daily Shot Editor: Editor@DailyShotLetter.com
---
Dear Friends,
The full-length Daily Shot® is now an independent ad-free publication (see TheDailyShot.com). Here is a sample newsletter.
Daily Shot Brief subscribers are eligible to receive the full-length Daily Shot for $115/year (a $20 discount).
To subscribe with this discount, you must register here (NOTE: The regular subscription page will not acknowledge this coupon).  The coupon number is DSB329075 (please click the "apply" button for the discount to take effect).
A monthly subscription is also available (here).
The Food for Thought section is available as a separate newsletter. You can sign up here.
Please note that The Daily Shot is not an investment newsletter and is not intended for broad distribution.
If you have any questions, please contact Lev.Borodovsky@TheDailyShot.com.
Sincerely,
Lev Borodovsky
Editor, The Daily Shot
---