Greetings,
United States: Forecasters are increasingly convinced that the next government stimulus package won't be implemented until next year.
And here's Moody's Analytics employment projections under various election outcomes: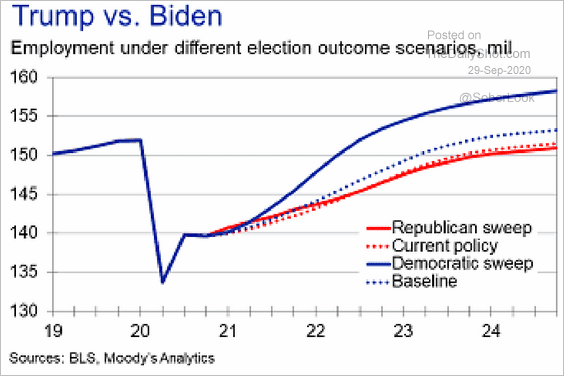 Eurozone: The euro remains vulnerable to a potential unwind of massive short-dollar bets.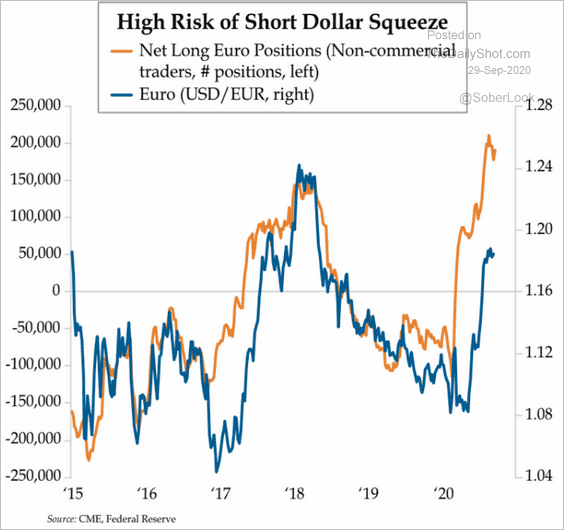 Emerging Markets: Despite the 200 bps rate hike, the Turkish lira's selloff resumed as the currency hits new lows.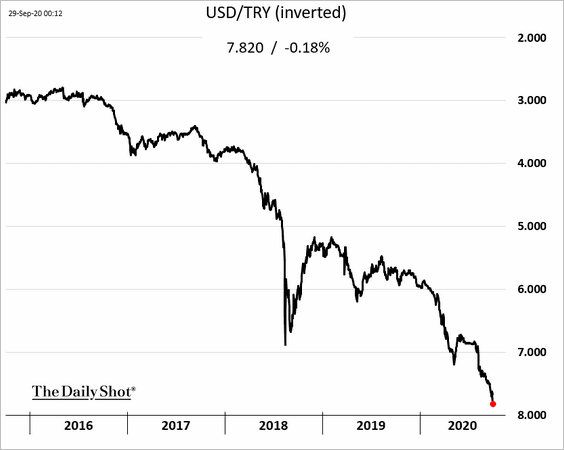 Equities: How does inflation impact share valuations?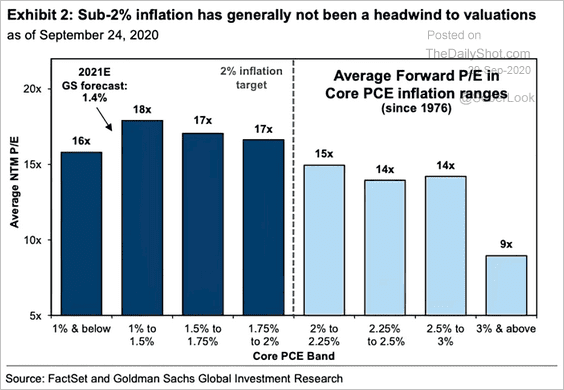 This scatterplot shows sales growth vs. the core CPI.
Alternatives:  The SPAC madness continues.
Food For Thought: Support for phasing out gasoline-powered cars in the US: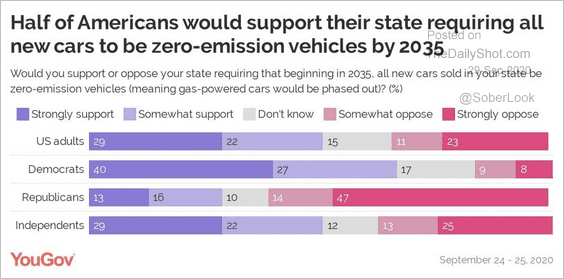 ---
Edited by Daniel Moskovits
Contact the Daily Shot Editor: Editor@DailyShotLetter.com
---
Dear Friends,
The full-length Daily Shot® is now an independent ad-free publication (see TheDailyShot.com). Here is a sample newsletter.
Daily Shot Brief subscribers are eligible to receive the full-length Daily Shot for $115/year (a $20 discount).
To subscribe with this discount, you must register here (NOTE: The regular subscription page will not acknowledge this coupon).  The coupon number is DSB329075 (please click the "apply" button for the discount to take effect).
A monthly subscription is also available (here).
The Food for Thought section is available as a separate newsletter. You can sign up here.
Please note that The Daily Shot is not an investment newsletter and is not intended for broad distribution.
If you have any questions, please contact Lev.Borodovsky@TheDailyShot.com.
Sincerely,
Lev Borodovsky
Editor, The Daily Shot
---