Greetings,
United States: BlackRock expects a higher inflation regime in the medium term (well above market-based inflation expectations).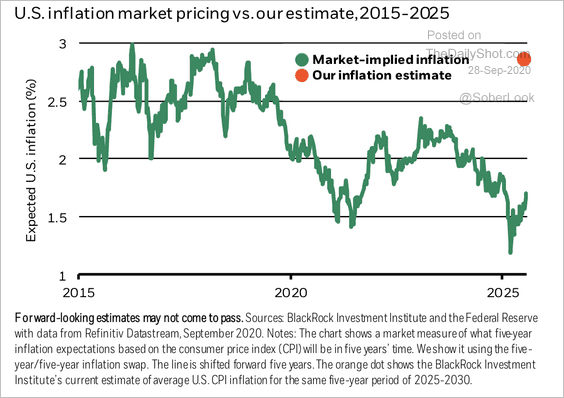 Inflation has been driven by demand this year.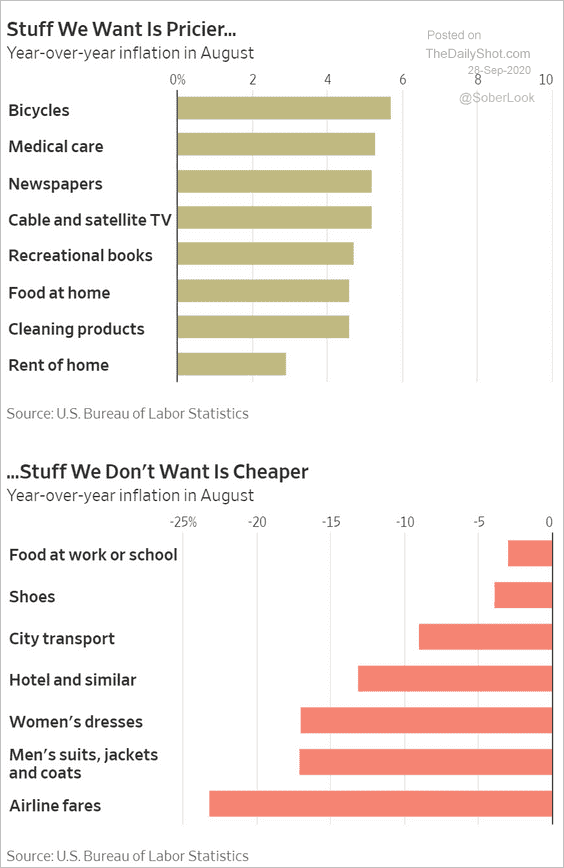 The largest decline in credit/debit card spending has been among Americans with the best credit scores.
Eurozone: Who are the biggest beneficiaries of the EU stimulus program (2 charts)?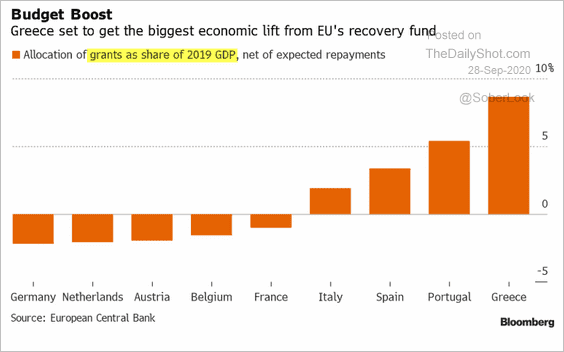 Commodities: Here is how key commodities performed during previous sharp increases in inflation expectations, according to Morgan Stanley.
Equities: Options markets have priced in a significant election-related risk.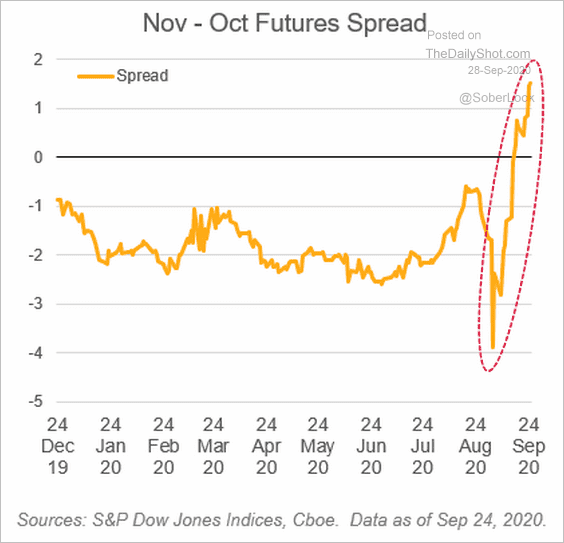 Here is a comparison to previous elections.
Global Developments: How will the outcome of the US election impact the currency market?
How long can households cover their living expenses after a job loss?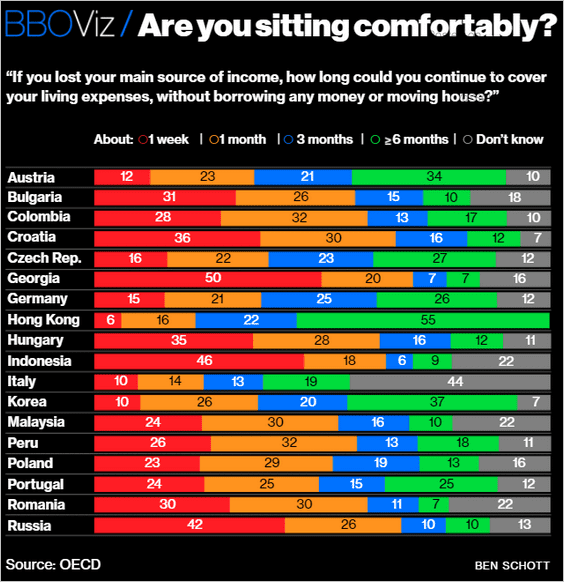 Food For Thought: Spending time eating and drinking:
---
Edited by Devon Lall
Contact the Daily Shot Editor: Editor@DailyShotLetter.com
---
Dear Friends,
The full-length Daily Shot® is now an independent ad-free publication (see TheDailyShot.com). Here is a sample newsletter.
Daily Shot Brief subscribers are eligible to receive the full-length Daily Shot for $115/year (a $20 discount).
To subscribe with this discount, you must register here (NOTE: The regular subscription page will not acknowledge this coupon).  The coupon number is DSB329075 (please click the "apply" button for the discount to take effect).
A monthly subscription is also available (here).
The Food for Thought section is available as a separate newsletter. You can sign up here.
Please note that The Daily Shot is not an investment newsletter and is not intended for broad distribution.
If you have any questions, please contact Lev.Borodovsky@TheDailyShot.com.
Sincerely,
Lev Borodovsky
Editor, The Daily Shot
---