Greetings,
United States: At the national level, the World Economics SMI report shows stabilization in business activity.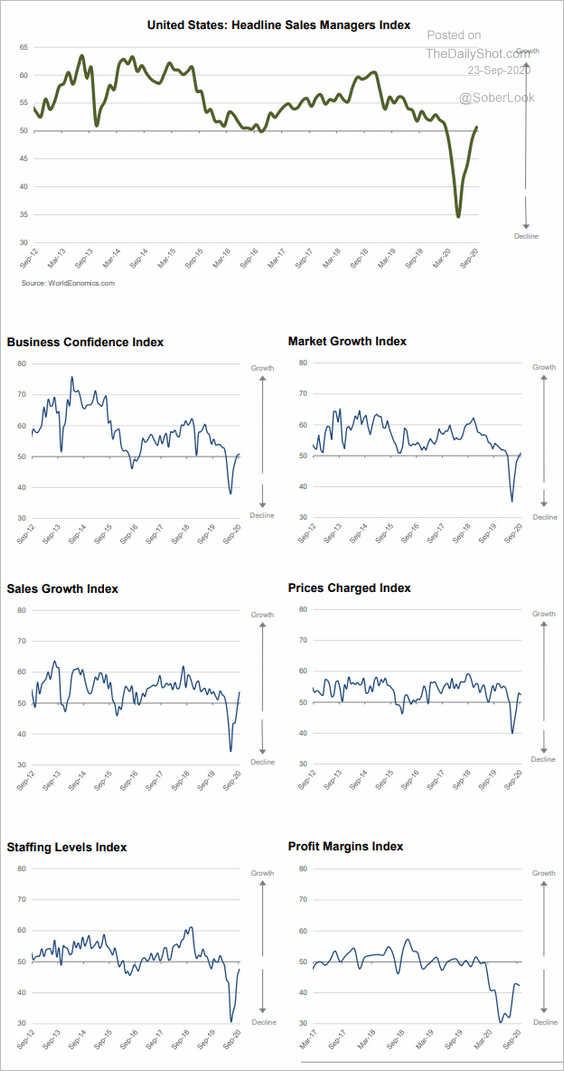 Canada: The second wave is here.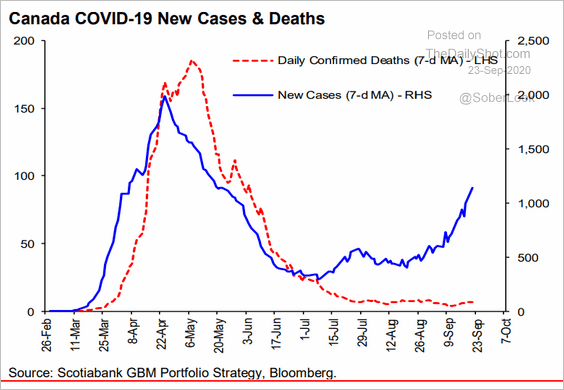 Eurozone: Italy's political situation was stabilized by the referendum to cut the number of parliament seats (see comment below from Bloomberg).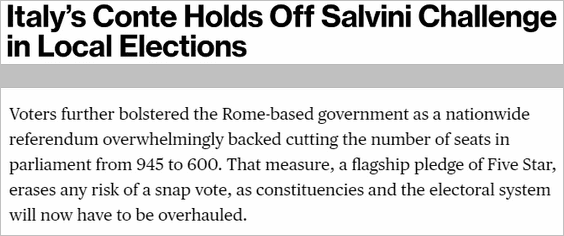 China: China's corporate borrowing costs have diverged from other economies.
The spike in government deposits with the central bank points to massive debt issuance to fund stimulus programs.
Credit: Bond ETF inflows have been unusually strong in this recovery.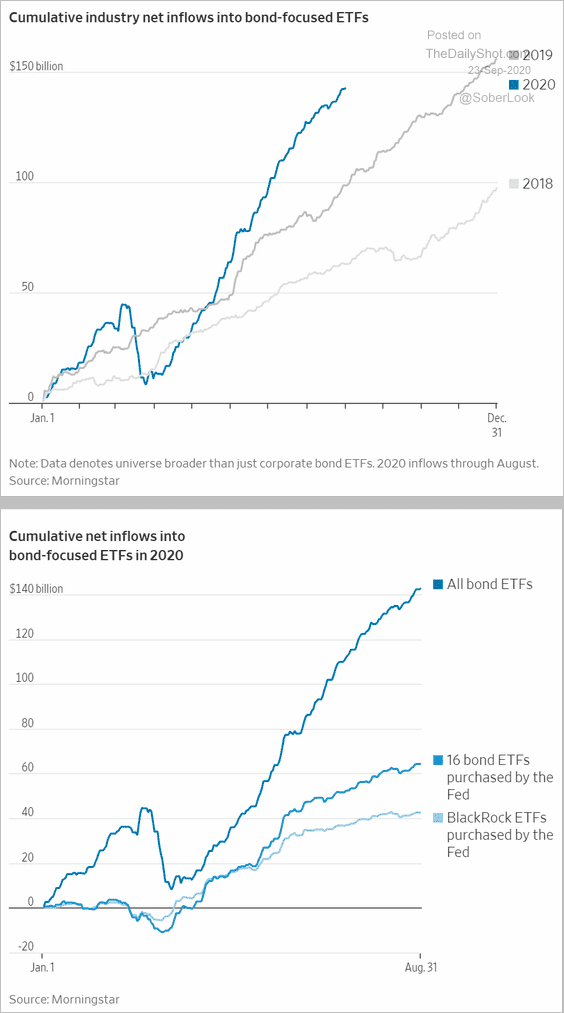 Food For Thought: Types of potatoes: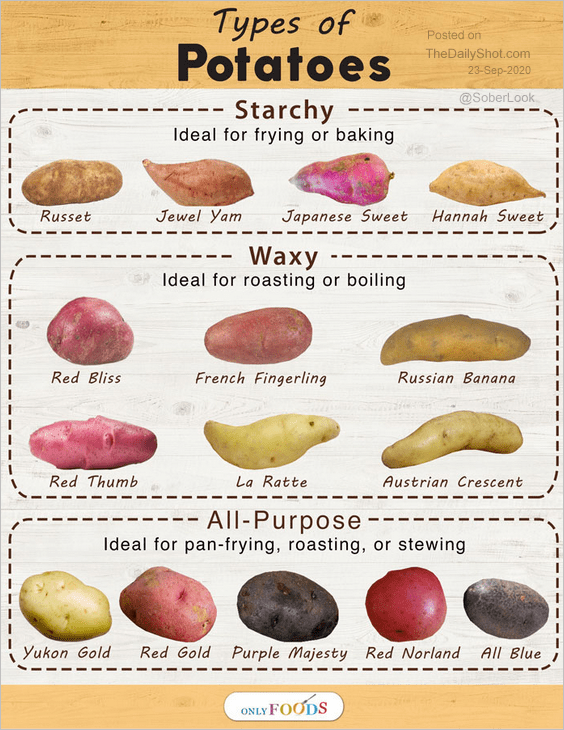 ---
Edited by Devon Lall
Contact the Daily Shot Editor: Editor@DailyShotLetter.com
---
Dear Friends,
The full-length Daily Shot® is now an independent ad-free publication (see TheDailyShot.com). Here is a sample newsletter.
Daily Shot Brief subscribers are eligible to receive the full-length Daily Shot for $115/year (a $20 discount).
To subscribe with this discount, you must register here (NOTE: The regular subscription page will not acknowledge this coupon).  The coupon number is DSB329075 (please click the "apply" button for the discount to take effect).
A monthly subscription is also available (here).
The Food for Thought section is available as a separate newsletter. You can sign up here.
Please note that The Daily Shot is not an investment newsletter and is not intended for broad distribution.
If you have any questions, please contact Lev.Borodovsky@TheDailyShot.com.
Sincerely,
Lev Borodovsky
Editor, The Daily Shot
---