Greetings,
United States: Mortgage lenders continue to kick the can down the road by extending loan forbearance.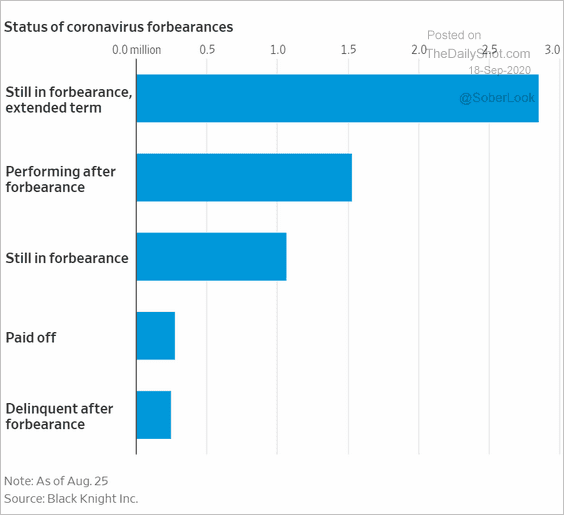 United Kingdom: The Bank of England is contemplating negative rates.
The market has been anticipating negative rates for some time and is now convinced that the central bank will get there.
The overnight rate trajectory priced into the market: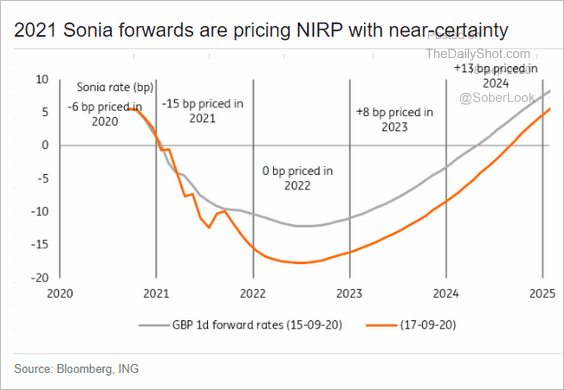 China: China's households are almost as leveraged as the US ones.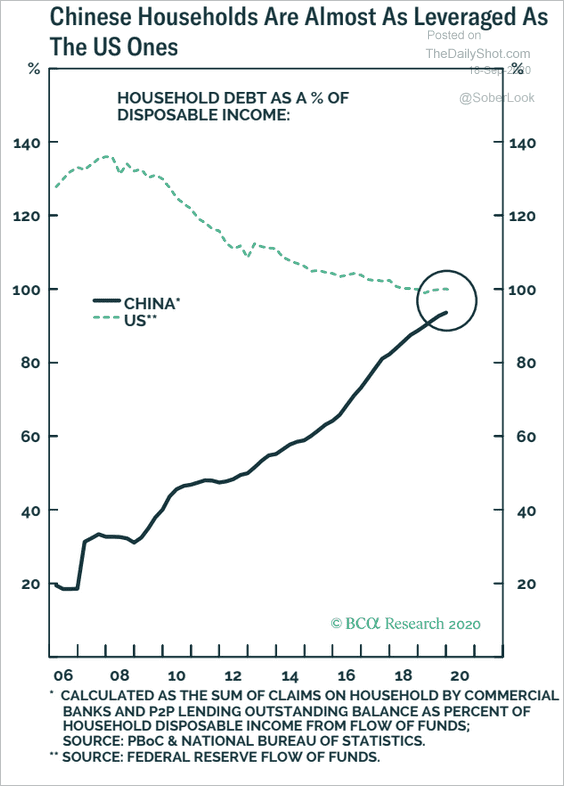 However, they have more cash than the US counterparts.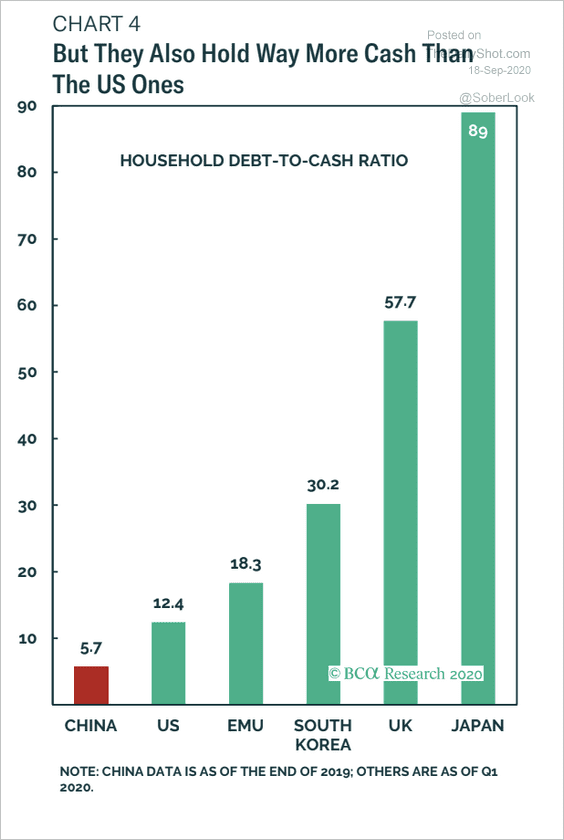 Energy: Since 1990, greater energy efficiency has led to a decrease in the amount of energy demanded per unit of GDP, according to IEA.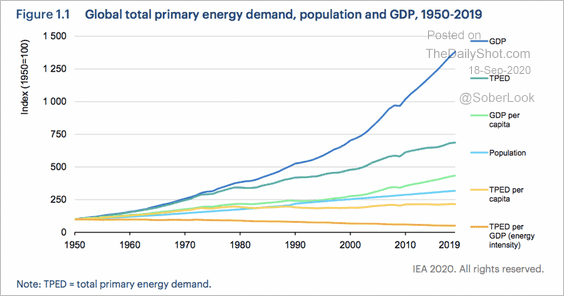 Despite the heat waves this summer, the amount of US natural gas in storage rose to a five-year high last week.
Credit: This chart shows US middle market loan amendments last quarter ("fixing" covenant violations).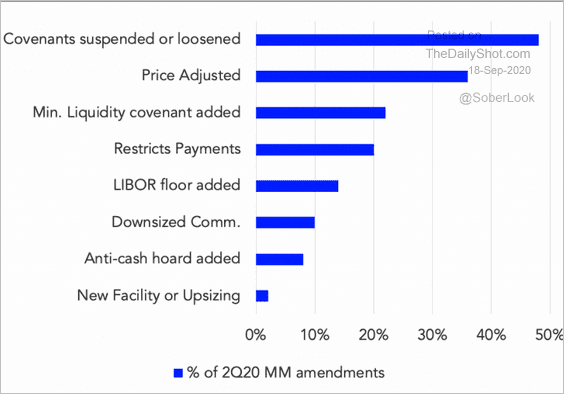 Food For Thought: Second thoughts on a COVID-19 vaccine:
---
Edited by Devon Lall
Contact the Daily Shot Editor: Editor@DailyShotLetter.com
---
Dear Friends,
The full-length Daily Shot® is now an independent ad-free publication (see TheDailyShot.com). Here is a sample newsletter.
Daily Shot Brief subscribers are eligible to receive the full-length Daily Shot for $115/year (a $20 discount).
To subscribe with this discount, you must register here (NOTE: The regular subscription page will not acknowledge this coupon).  The coupon number is DSB329075 (please click the "apply" button for the discount to take effect).
A monthly subscription is also available (here).
The Food for Thought section is available as a separate newsletter. You can sign up here.
Please note that The Daily Shot is not an investment newsletter and is not intended for broad distribution.
If you have any questions, please contact Lev.Borodovsky@TheDailyShot.com.
Sincerely,
Lev Borodovsky
Editor, The Daily Shot
---