Greetings,
United States: Let's begin with the FOMC minutes, which continued to show a dovish stance. Later this year, the Committee will debate if the pace of economic recovery warrants an increase in securities purchases. Fed officials have been increasingly focused on layoffs, which may guide their decision on quantitative easing.
For now, inflation is not the Fed's primary concern.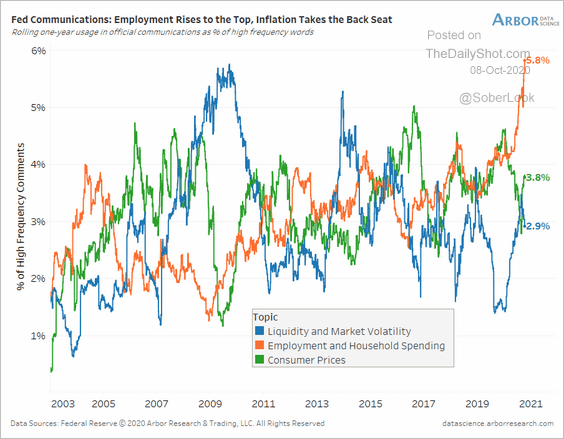 Europe:  Swiss foreign exchange reserves are nearing 140% of the annualized GDP as the SNB tries to keep the franc from appreciating.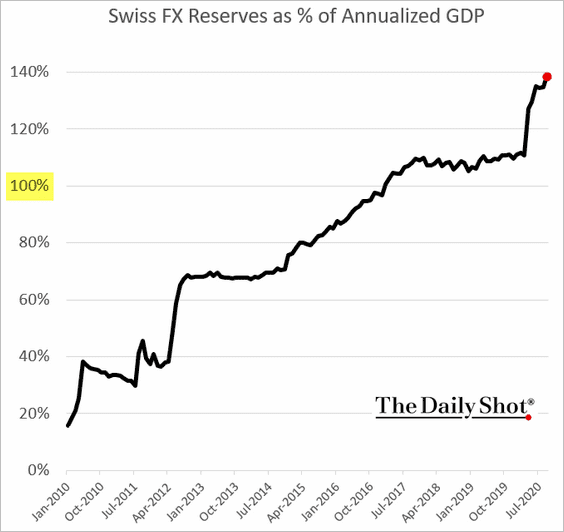 Emerging Markets: Despite the recent rate hike, the Turkish lira keeps tumbling as capital outflows continue.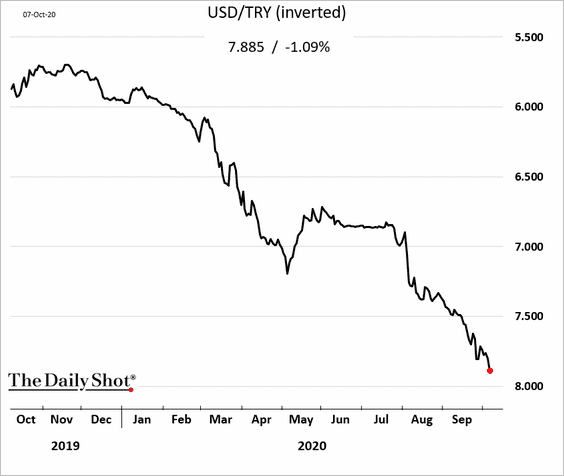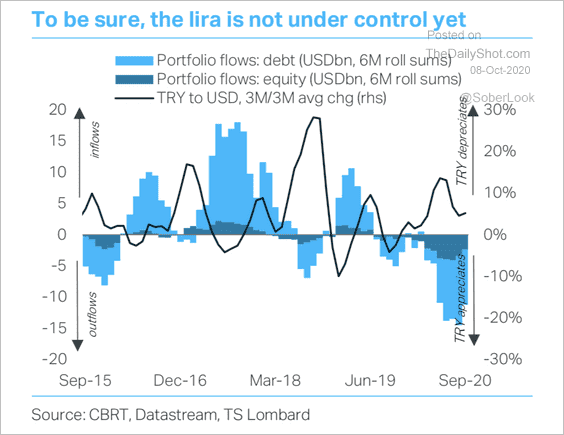 Energy: This chart shows US electricity generation by major energy sources over time.
Credit: Negative rating actions have been decreasing
Food For Thought: The recent changes in new US COVID cases appear to be inversely correlated with temperatures.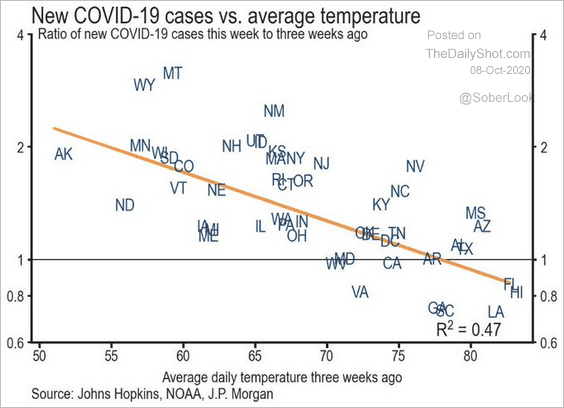 ---
Edited by Daniel Moskovits
Contact the Daily Shot Editor: Editor@DailyShotLetter.com
---
Dear Friends,
The full-length Daily Shot® is now an independent ad-free publication (see TheDailyShot.com). Here is a sample newsletter.
Daily Shot Brief subscribers are eligible to receive the full-length Daily Shot for $115/year (a $20 discount).
To subscribe with this discount, you must register here (NOTE: The regular subscription page will not acknowledge this coupon).  The coupon number is DSB329075 (please click the "apply" button for the discount to take effect).
A monthly subscription is also available (here).
The Food for Thought section is available as a separate newsletter. You can sign up here.
Please note that The Daily Shot is not an investment newsletter and is not intended for broad distribution.
If you have any questions, please contact Lev.Borodovsky@TheDailyShot.com.
Sincerely,
Lev Borodovsky
Editor, The Daily Shot
---