Greetings,
United States: Just as we saw in the Conference Board's index, the updated September U. Michigan consumer sentiment report showed substantial improvements.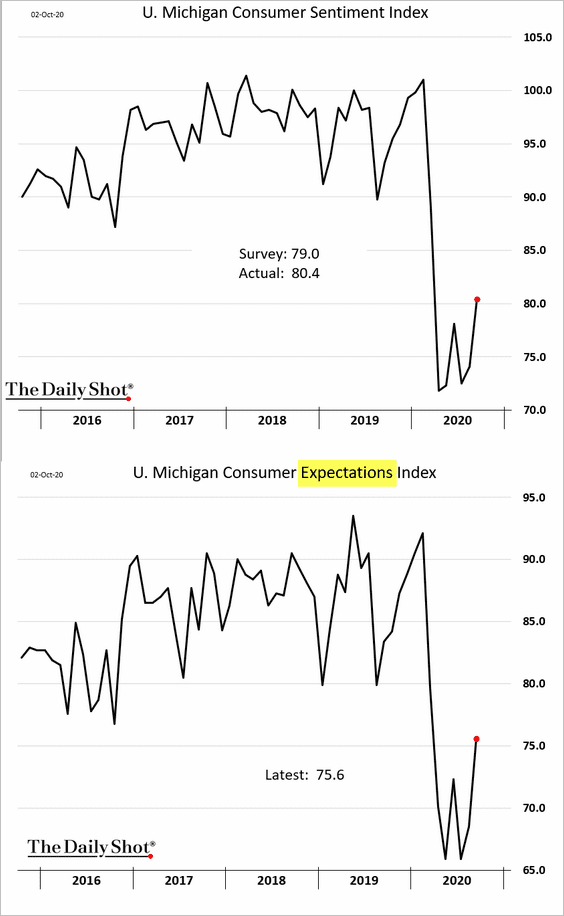 United Kingdom: The UK's economy has underperformed due to weak household spending.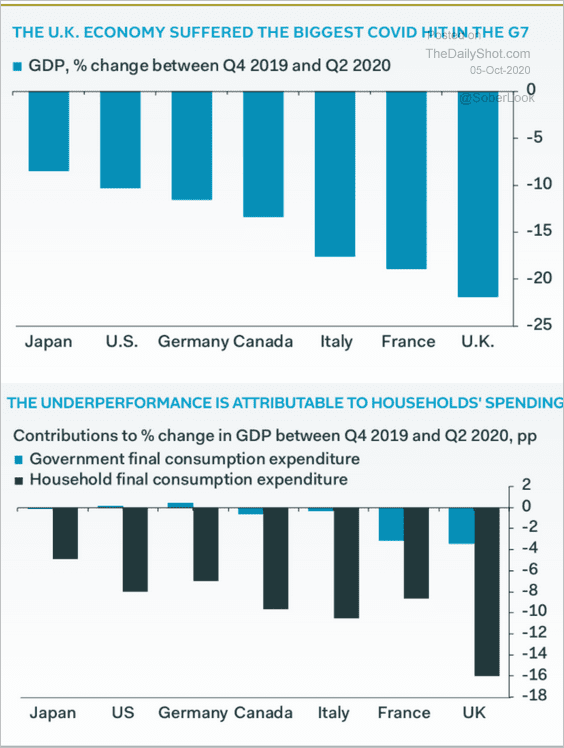 But retail sales have now fully recovered from the pandemic-induced slump, pointing to a rebound in economic growth.
Eurozone: The Eurozone is in deflation again, as the core CPI plummets. It's an issue for the ECB.
Energy: The US rig count increased for the second week in a row.
Equities: Based on CAPEs, US shares are extremely overvalued vs. the rest of the world..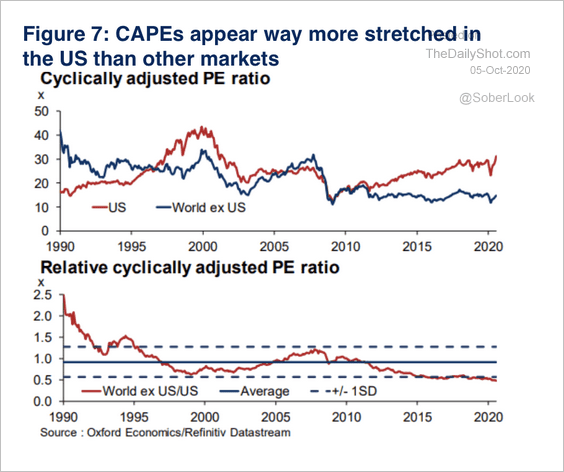 Which sectors are most sensitive to tax increases?
Food For Thought: Retirement savings: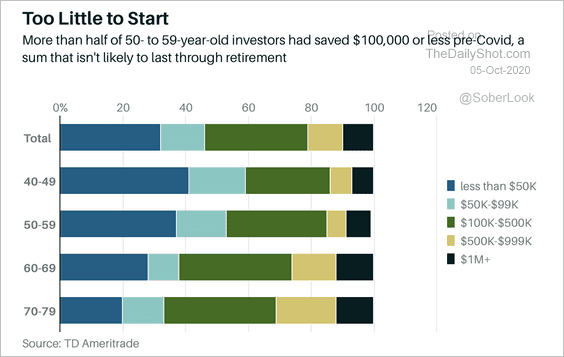 ---
Edited by Daniel Moskovits
Contact the Daily Shot Editor: Editor@DailyShotLetter.com
---
Dear Friends,
The full-length Daily Shot® is now an independent ad-free publication (see TheDailyShot.com). Here is a sample newsletter.
Daily Shot Brief subscribers are eligible to receive the full-length Daily Shot for $115/year (a $20 discount).
To subscribe with this discount, you must register here (NOTE: The regular subscription page will not acknowledge this coupon).  The coupon number is DSB329075 (please click the "apply" button for the discount to take effect).
A monthly subscription is also available (here).
The Food for Thought section is available as a separate newsletter. You can sign up here.
Please note that The Daily Shot is not an investment newsletter and is not intended for broad distribution.
If you have any questions, please contact Lev.Borodovsky@TheDailyShot.com.
Sincerely,
Lev Borodovsky
Editor, The Daily Shot
---