Greetings,
United States: The US dollar's weakness continues to put upward pressure on import prices.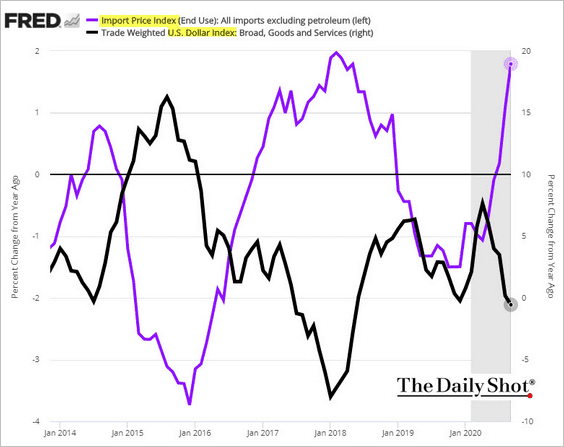 New unemployment applications are holding above one million per week.

Eurozone: Banks continue to underperform.
China: Rising interest rates and bond yields have been supportive of Chinese stocks.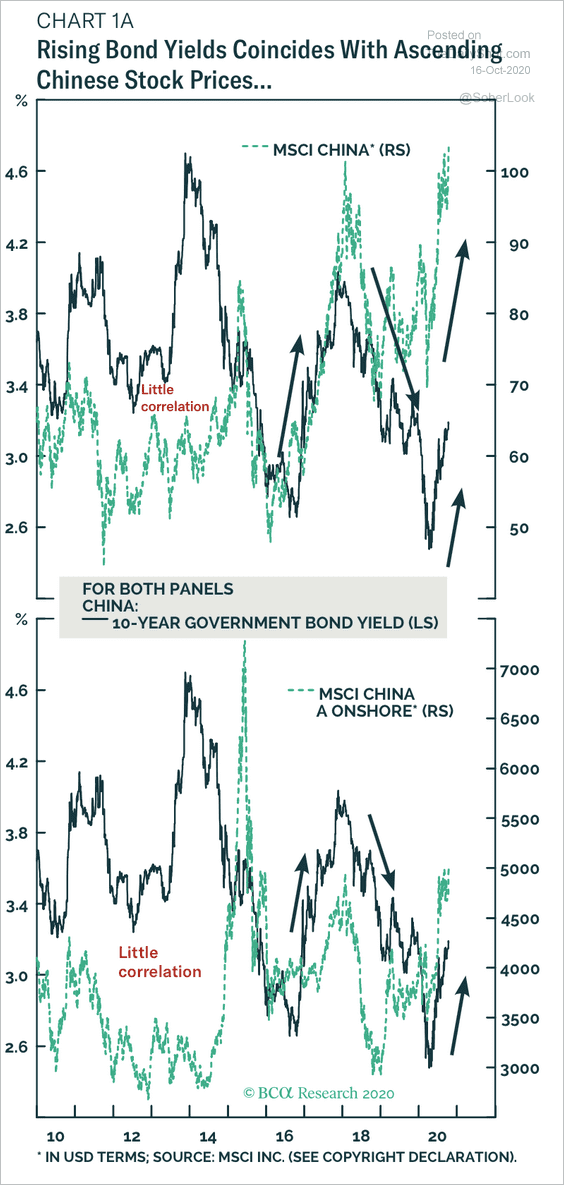 Energy: US gasoline demand is back at the lower end of the 7-year range.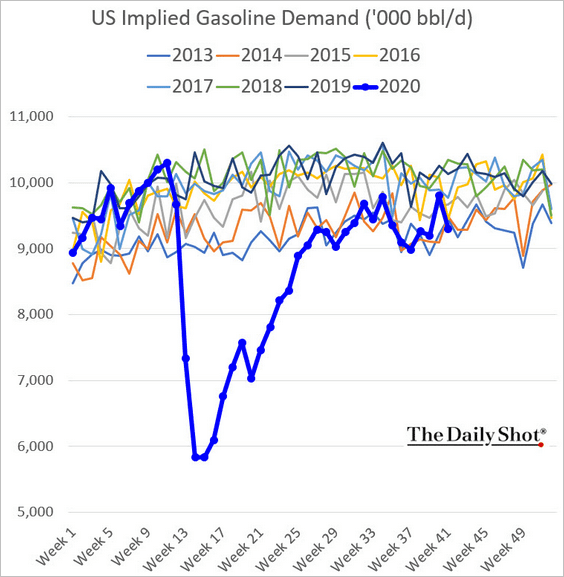 Credit: Fallen angel volumes (investment-grade corporate debt downgraded to junk) are now higher than in 2009.
Food For Thought: Global poverty rate forecasts:
---
Edited by Daniel Moskovits
Contact the Daily Shot Editor: Editor@DailyShotLetter.com
---
Dear Friends,
The full-length Daily Shot® is now an independent ad-free publication (see TheDailyShot.com). Here is a sample newsletter.
Daily Shot Brief subscribers are eligible to receive the full-length Daily Shot for $115/year (a $20 discount).
To subscribe with this discount, you must register here (NOTE: The regular subscription page will not acknowledge this coupon).  The coupon number is DSB329075 (please click the "apply" button for the discount to take effect).
A monthly subscription is also available (here).
The Food for Thought section is available as a separate newsletter. You can sign up here.
Please note that The Daily Shot is not an investment newsletter and is not intended for broad distribution.
If you have any questions, please contact Lev.Borodovsky@TheDailyShot.com.
Sincerely,
Lev Borodovsky
Editor, The Daily Shot
---