Greetings,
United States: Consumer sentiment is grinding higher.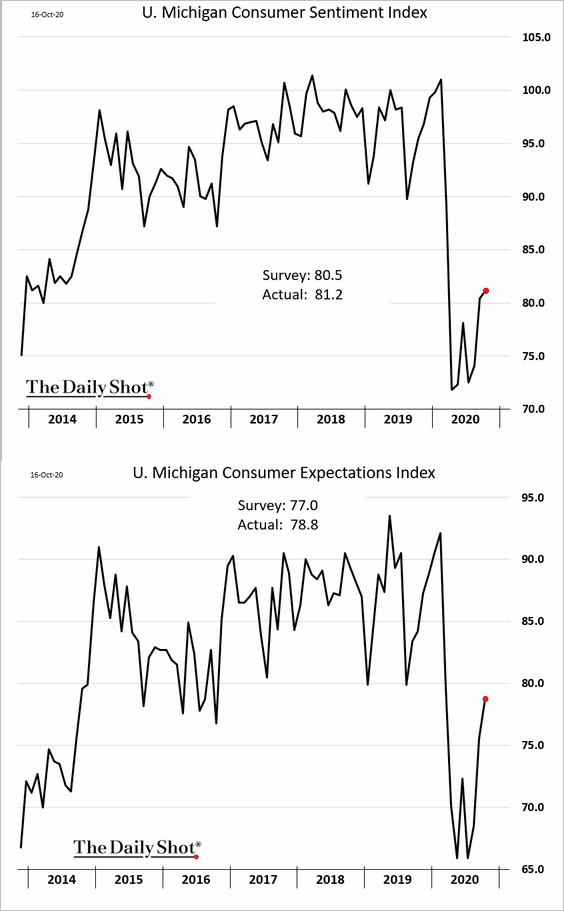 Eurozone: Eurozone sovereign yields have been drifting lower.
Emerging Markets: The black-market Argentine peso discount to the official exchange rate continues to widen.
Demand for US dollars keeps climbing.
Equities: Increased retail activity boosted demand for low-price stocks.
Credit: Implied volatility in Treasuries remains elevated relative to stocks ahead of the election. The bet is that Democrats will increase spending sharply via another massive stimulus bill. That's good for stocks but not for bonds.
Food For Thought: Joe Biden's proposed spending initiatives: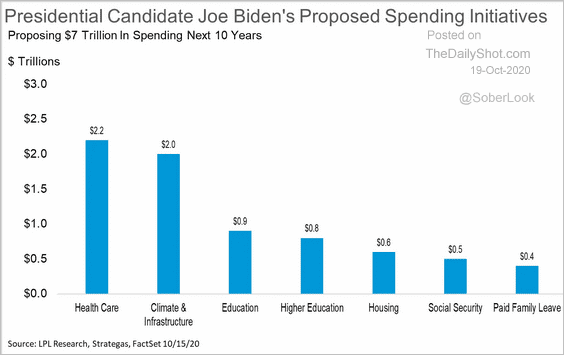 ---
Edited by Daniel Moskovits
Contact the Daily Shot Editor: Editor@DailyShotLetter.com
---
Dear Friends,
The full-length Daily Shot® is now an independent ad-free publication (see TheDailyShot.com). Here is a sample newsletter.
Daily Shot Brief subscribers are eligible to receive the full-length Daily Shot for $115/year (a $20 discount).
To subscribe with this discount, you must register here (NOTE: The regular subscription page will not acknowledge this coupon).  The coupon number is DSB329075 (please click the "apply" button for the discount to take effect).
A monthly subscription is also available (here).
The Food for Thought section is available as a separate newsletter. You can sign up here.
Please note that The Daily Shot is not an investment newsletter and is not intended for broad distribution.
If you have any questions, please contact Lev.Borodovsky@TheDailyShot.com.
Sincerely,
Lev Borodovsky
Editor, The Daily Shot
---