Greetings,
United Kingdom: Many jobs are at risk from new restrictions.
Asia-Pacific: Taiwan's central bank is becoming increasingly concerned about the Taiwan dollar strength. Its interventions have become more aggressive, halting the rally.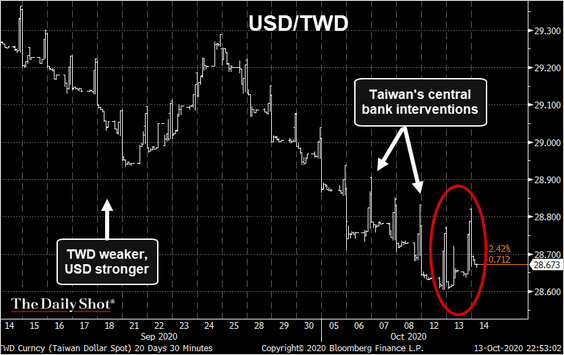 China: China is retaliating against Australia for supporting the Wuhan investigation.
Here is China's overall coal consumption.
Equities: According to one indicator, dealers are running substantial short gamma positions. As discussed previously, this exposure can exacerbate market moves.
Global Developments: Cross-asset correlations rose this year, similar to the 2008 financial crisis. This makes portfolio diversification difficult.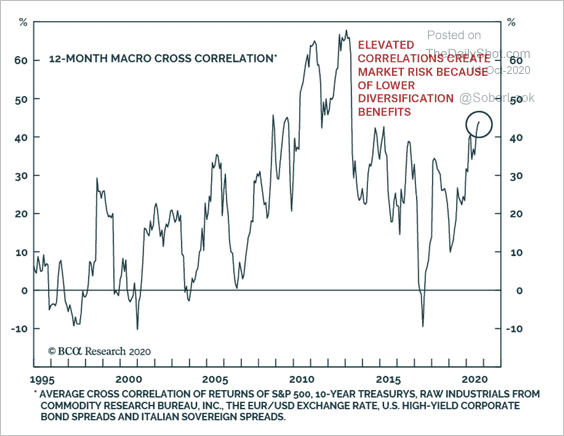 Food For Thought: How well does the news media cover science?
---
Edited by Devon Lall
Contact the Daily Shot Editor: Editor@DailyShotLetter.com
---
Dear Friends,
The full-length Daily Shot® is now an independent ad-free publication (see TheDailyShot.com). Here is a sample newsletter.
Daily Shot Brief subscribers are eligible to receive the full-length Daily Shot for $115/year (a $20 discount).
To subscribe with this discount, you must register here (NOTE: The regular subscription page will not acknowledge this coupon).  The coupon number is DSB329075 (please click the "apply" button for the discount to take effect).
A monthly subscription is also available (here).
The Food for Thought section is available as a separate newsletter. You can sign up here.
Please note that The Daily Shot is not an investment newsletter and is not intended for broad distribution.
If you have any questions, please contact Lev.Borodovsky@TheDailyShot.com.
Sincerely,
Lev Borodovsky
Editor, The Daily Shot
---