Greetings,
Global Developments: This chart shows each central bank's balance sheet as a percentage of the GDP.
United States: Small business activity remains well below last year's levels.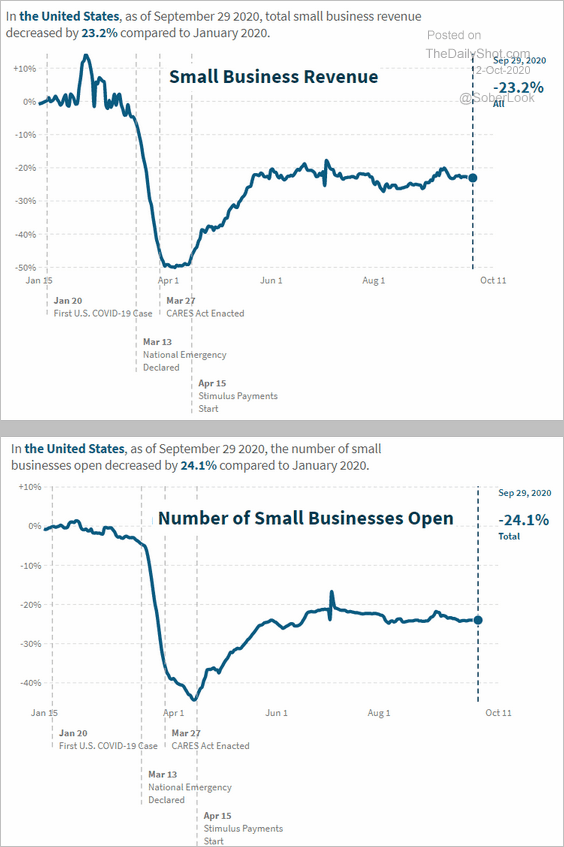 US COVID-related hospitalizations are on the rise.
China: Inflows into sovereign bonds remain high, which has been supporting China's currency.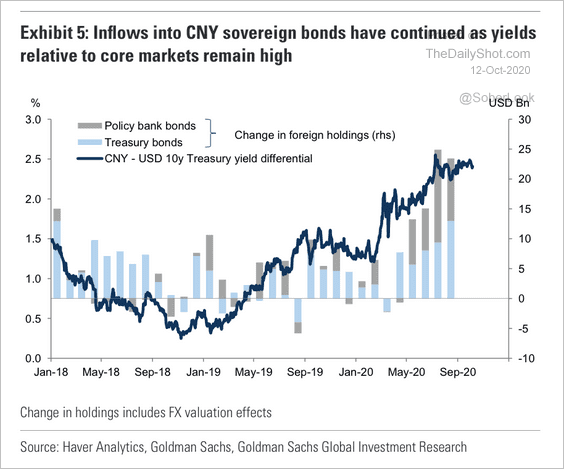 Emerging Markets: With India's inflation moderating, the central bank is likely to cut rates later this year.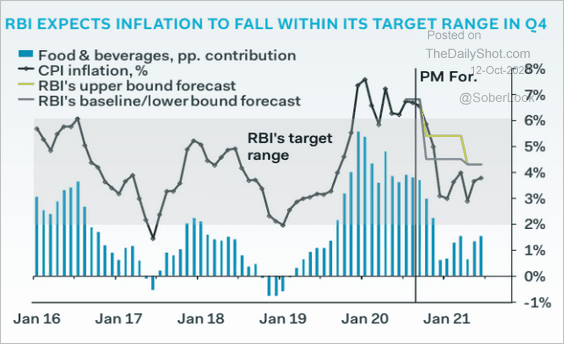 Equities: The market is pricing in a Biden victory in November. Here is the relative performance of the "Biden basket."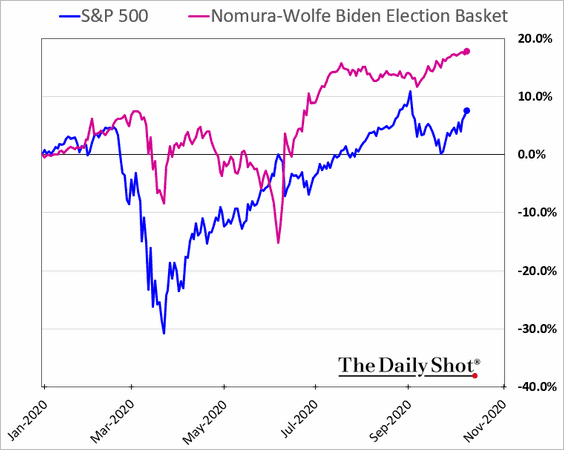 Food For Thought: Polls in battleground states vs. 2016:
---
Edited by Daniel Moskovits
Contact the Daily Shot Editor: Editor@DailyShotLetter.com
---
Dear Friends,
The full-length Daily Shot® is now an independent ad-free publication (see TheDailyShot.com). Here is a sample newsletter.
Daily Shot Brief subscribers are eligible to receive the full-length Daily Shot for $115/year (a $20 discount).
To subscribe with this discount, you must register here (NOTE: The regular subscription page will not acknowledge this coupon).  The coupon number is DSB329075 (please click the "apply" button for the discount to take effect).
A monthly subscription is also available (here).
The Food for Thought section is available as a separate newsletter. You can sign up here.
Please note that The Daily Shot is not an investment newsletter and is not intended for broad distribution.
If you have any questions, please contact Lev.Borodovsky@TheDailyShot.com.
Sincerely,
Lev Borodovsky
Editor, The Daily Shot
---