Greetings,
United States: The US Treasury is pulling the plug on some of the emergency programs it put in place with the Fed (red arrows below).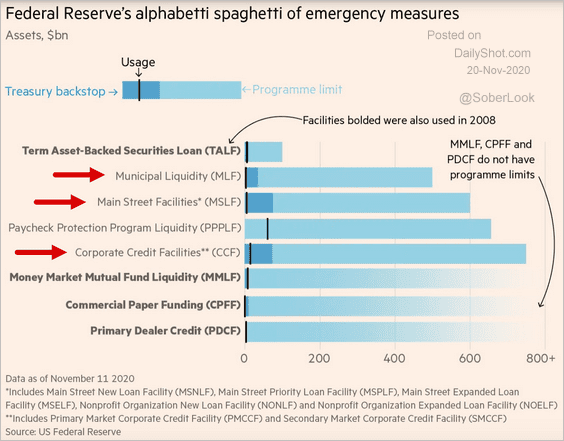 China: Investors have been selling high-rated state-owned-enterprise (SOE) bonds in provinces where local governments have poor reputations, according to Gavekal.
Cryptocurrency: Bitcoin ownership is becoming more concentrated again.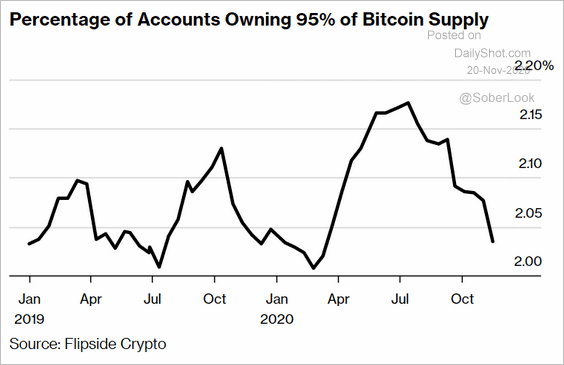 Equities: After a massive spike, US equity issuance is expected to return to a more normal pace next year.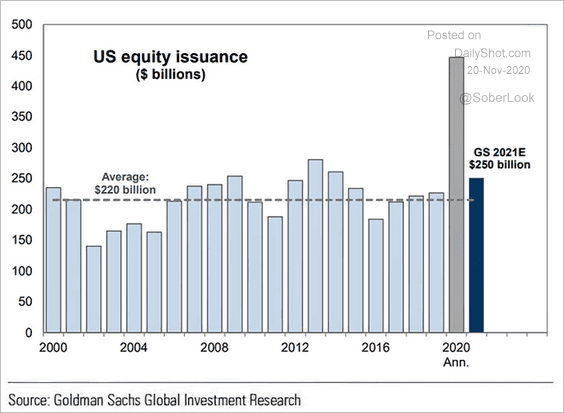 Credit: Here are the most vulnerable retailers.
Food For Thought: Taxes on groceries, candy, and soda:
---
Edited by Devon Lall
Contact the Daily Shot Editor: Editor@DailyShotLetter.com
---
Dear Friends,
The full-length Daily Shot® is now an independent ad-free publication (see TheDailyShot.com). Here is a sample newsletter.
Daily Shot Brief subscribers are eligible to receive the full-length Daily Shot for $115/year (a $20 discount).
To subscribe with this discount, you must register here (NOTE: The regular subscription page will not acknowledge this coupon).  The coupon number is DSB329075 (please click the "apply" button for the discount to take effect).
A monthly subscription is also available (here).
The Food for Thought section is available as a separate newsletter. You can sign up here.
Please note that The Daily Shot is not an investment newsletter and is not intended for broad distribution.
If you have any questions, please contact Lev.Borodovsky@TheDailyShot.com.
Sincerely,
Lev Borodovsky
Editor, The Daily Shot
---