Greetings,
Equities: Moderna's vaccine news sent the Dow to a new record as we approach 30k.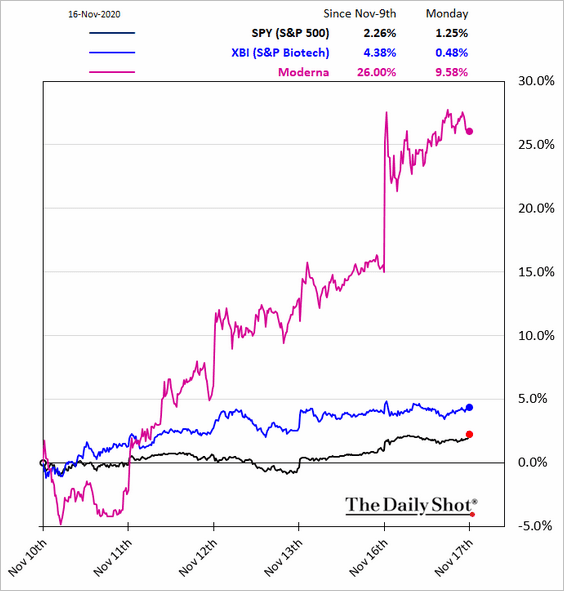 Alternatives: US public pensions are among the world's biggest private-equity investors.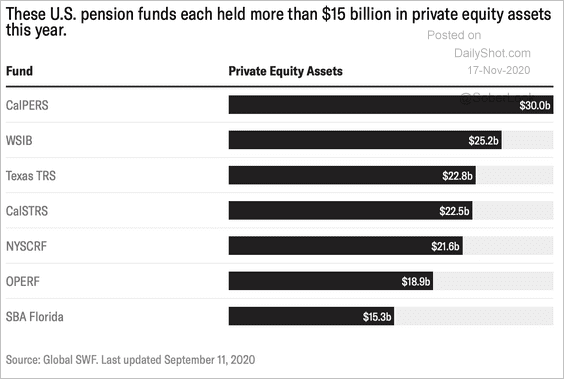 Credit: The AAA spread curve for US commercial mortgage-backed securities (CMBS) shows strong demand for long duration. News of the COVID-19 vaccine led to a 3-9 basis point rally for AAA spreads, with the long-end outperforming, according to Deutsche Bank.
Rates: It appears that the Fed may not boost the pace of its securities purchases as a result of the vaccine news.

Here is Morgan Stanley's forecast for the Fed's balance sheet.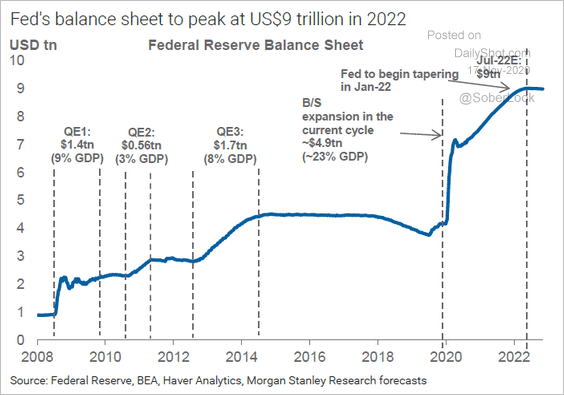 China: China is letting some corporate bonds default.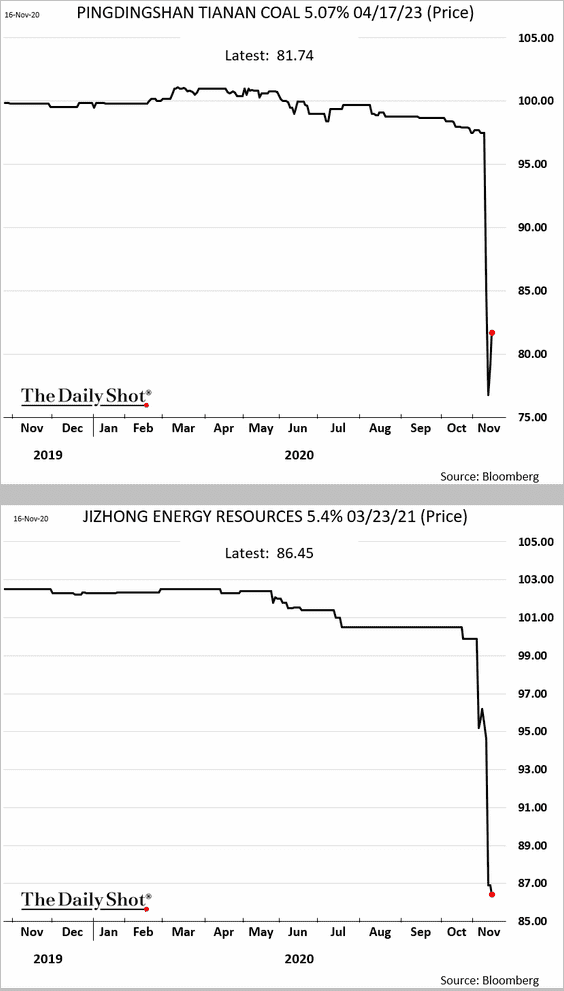 Food For Thought: Short-term rentals vs. 2019:
---
Edited by Devon Lall
Contact the Daily Shot Editor: Editor@DailyShotLetter.com
---
Dear Friends,
The full-length Daily Shot® is now an independent ad-free publication (see TheDailyShot.com). Here is a sample newsletter.
Daily Shot Brief subscribers are eligible to receive the full-length Daily Shot for $115/year (a $20 discount).
To subscribe with this discount, you must register here (NOTE: The regular subscription page will not acknowledge this coupon).  The coupon number is DSB329075 (please click the "apply" button for the discount to take effect).
A monthly subscription is also available (here).
The Food for Thought section is available as a separate newsletter. You can sign up here.
Please note that The Daily Shot is not an investment newsletter and is not intended for broad distribution.
If you have any questions, please contact Lev.Borodovsky@TheDailyShot.com.
Sincerely,
Lev Borodovsky
Editor, The Daily Shot
---