Greetings,
Administrative Update: Please note that The Daily Shot will not be published this Friday, April 2nd.
United States: Only four FOMC members expect a rate hike (liftoff) next year.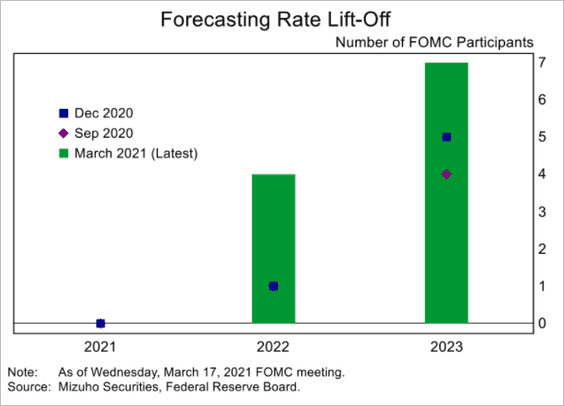 However, the market continues to assign close to an 80% probability of liftoff in 2022. It's important to note that the Fed will not raise rates while conducting QE. It means that the central bank will need to announce tapering as soon as late this year to gradually reduce securities purchases. Given the Fed officials' statements, that seems unlikely. There is a clear disconnect between the markets and the Fed's communications.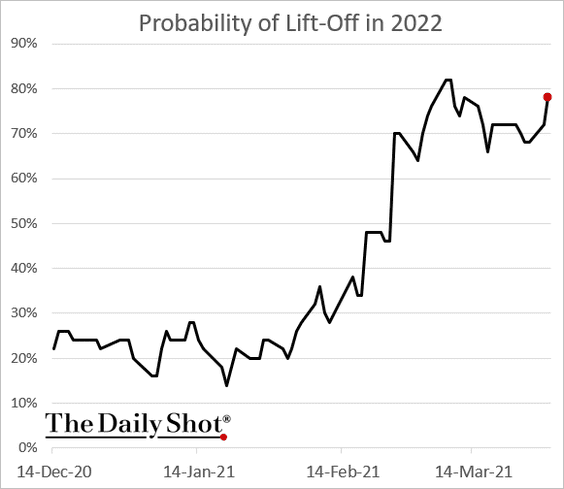 United Kingdom: The BRC Shop Price index is still in deflation amid heavy discounting.
Emerging Markets: The Peruvian sol hit a record low. Traders have been using it as the short leg of EM relative value currency trades.
Vietnam's exports are increasingly focused on the US.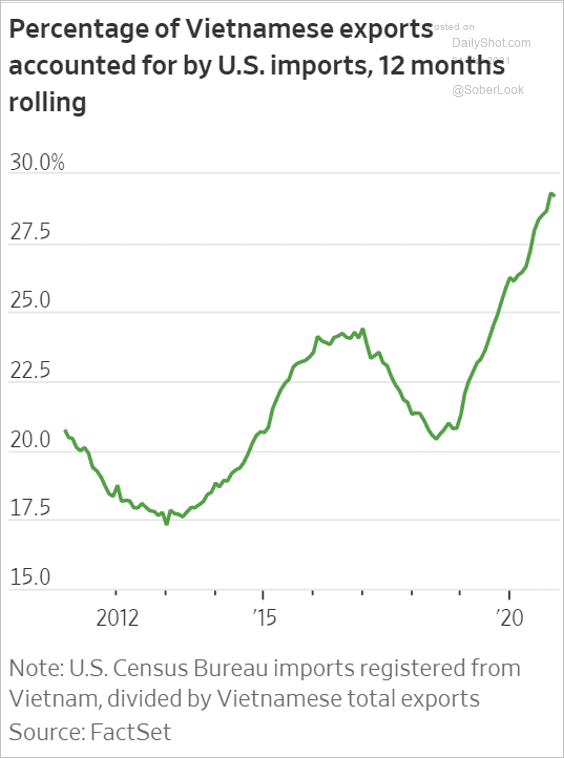 Cryptocurrency: The cost to fund long positions in the market for bitcoin perpetual swaps has broken above neutral levels for the first time since mid-March. This suggests renewed appetite for risk-taking.
Equities: How sensitive are different sectors to real rates?
How about inflation?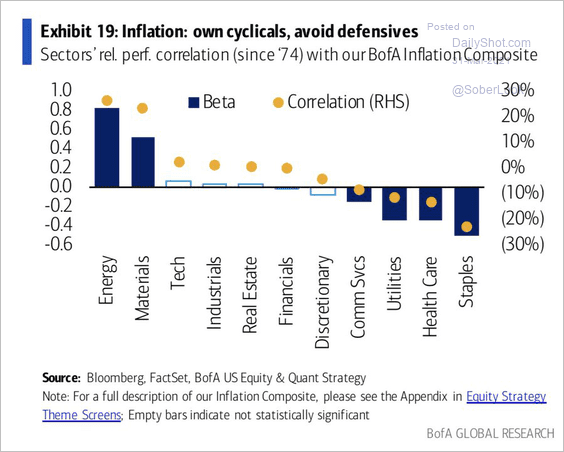 Food For Thought: People locked up in the US: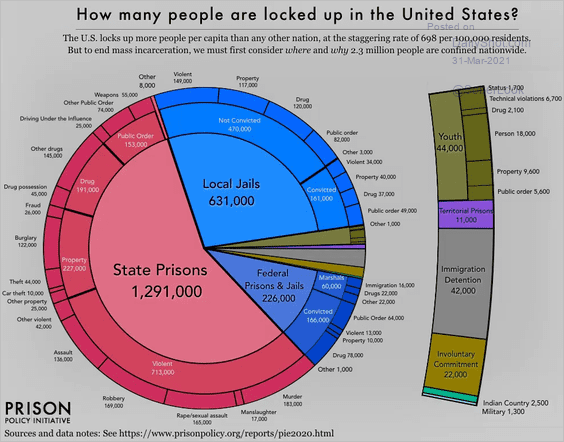 ---
Edited by Devon Lall
Contact the Daily Shot Editor: Editor@DailyShotLetter.com
---
If you would like to subscribe to the
full-length Daily Shot
(
see example
), please register
here
.
---