Greetings,
United States: According to JP Morgan, credit/debit card spending hasn't been significantly impacted by the loss of unemployment benefits.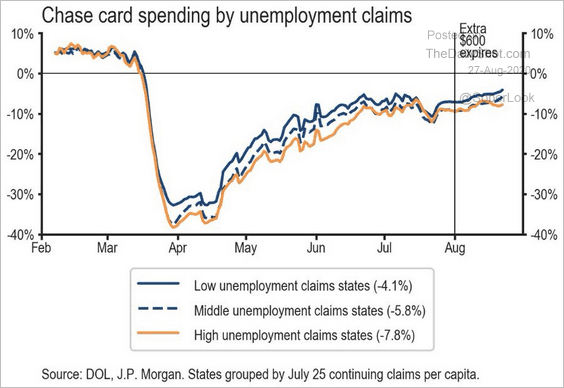 However, the situation could change if there is no additional stimulus after the White House program ($300/week) expires.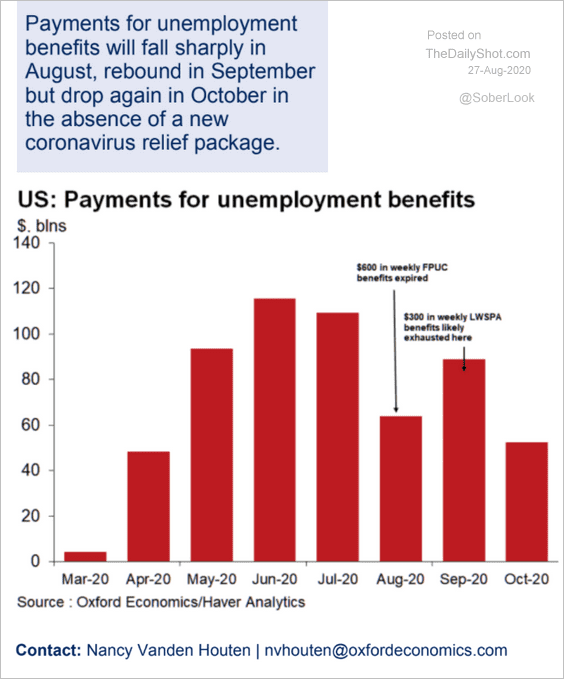 Japan: According to Barclays Research, Japan's households "face a slide in disposable income due to the fading effect of fiscal support (cash handouts, for instance, represented 2.3% of GDP) as well as falling wages."
China: Growth in industrial profits has accelerated.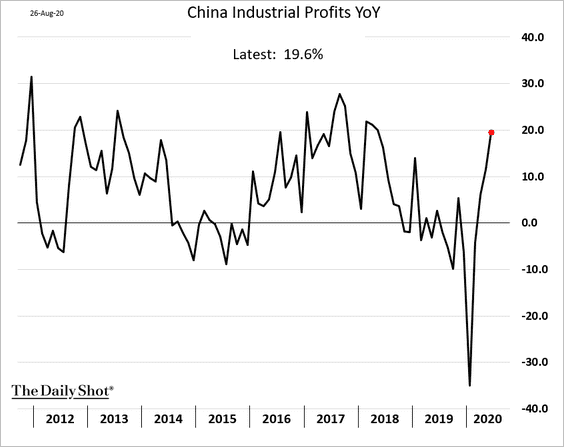 Equities: The outperformance of the Nasdaq Composite has been remarkable.
US shares continue to widen their gap vs. global peers.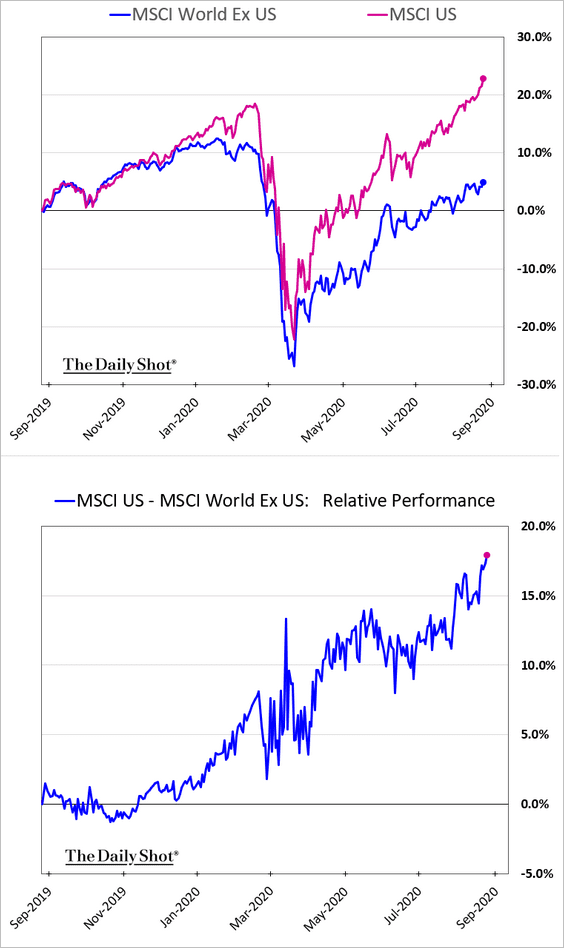 Credit: Large firms have been dominating corporate debt issuance this year.

Food For Thought: Companies with the largest market value in 2005 and 2020:
---
Edited by Daniel Moskovits
Contact the Daily Shot Editor: Editor@DailyShotLetter.com
Dear Friends,
The full-length Daily Shot® is now an independent ad-free publication (see TheDailyShot.com). Here is a sample newsletter.
Daily Shot Brief subscribers are eligible to receive the full-length Daily Shot for $115/year (a $20 discount). To subscribe, please register here and use the coupon number DSB329075 (please click the "apply" button for the discount to take effect). A monthly subscription is also available (here).
The Food for Thought section is available as a separate newsletter. You can sign up here.
Please note that The Daily Shot is not an investment newsletter and is not intended for broad distribution.
If you have any questions, please contact Lev.Borodovsky@TheDailyShot.com.
Sincerely,
Lev Borodovsky
Editor, The Daily Shot