Greetings,
United States: Is the rout in rail freight ending?
Even the extra $300 payments (as opposed to $600 paid earlier) will fully replace many Americans' lost incomes.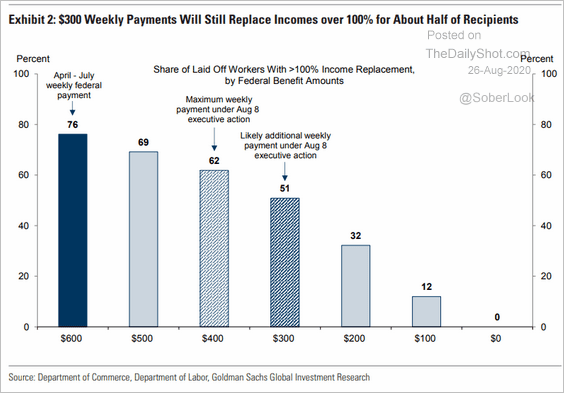 Eurozone: Consumers are starting to make major purchases – possibly using some of their savings.
Asia – Pacific: According to Natixis, "a stronger yen would improve the structurally weak consumer purchasing power through falling import prices."
China: How will the US supply chain diversification impact China?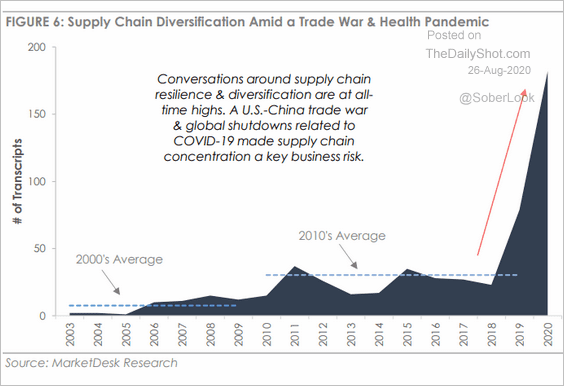 China's courts are increasingly busy.
Rates: With the correlation between the S&P 500 and Treasury yields breaking down, the bond market is no longer a good hedge for stocks.
Food For Thought: Apple's market dominance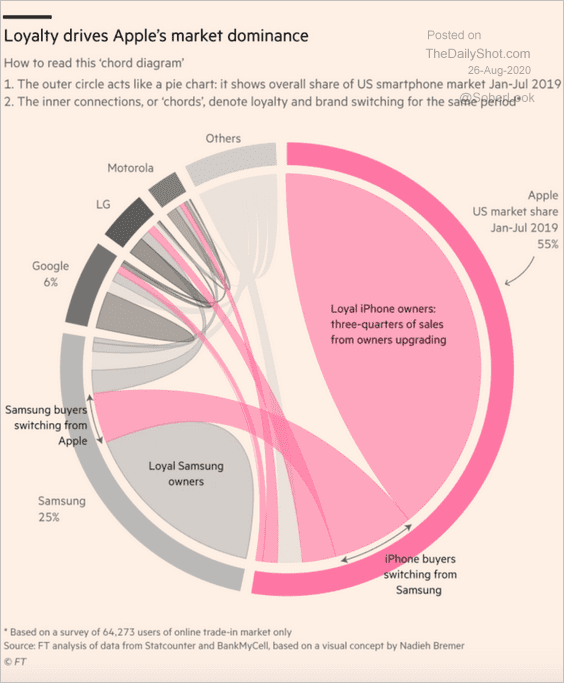 ---
Edited by Devon Lall
Contact the Daily Shot Editor: Editor@DailyShotLetter.com
Dear Friends,
The full-length Daily Shot® is now an independent ad-free publication (see TheDailyShot.com). Here is a sample newsletter.
Daily Shot Brief subscribers are eligible to receive the full-length Daily Shot for $115/year (a $20 discount). To subscribe, please register here and use the coupon number DSB329075 (please click the "apply" button for the discount to take effect). A monthly subscription is also available (here).
The Food for Thought section is available as a separate newsletter. You can sign up here.
Please note that The Daily Shot is not an investment newsletter and is not intended for broad distribution.
If you have any questions, please contact Lev.Borodovsky@TheDailyShot.com.
Sincerely,
Lev Borodovsky
Editor, The Daily Shot