Greetings,
United States: This chart shows consumer debt changes in the first half of 2019 and 2020 (significant reductions in credit card debt).
Europe: Job losses due to corporate restructuring have been substantial.
Also, the Swiss Franc remains negatively correlated with markets that signal risk-on, such as equities and yields/curve.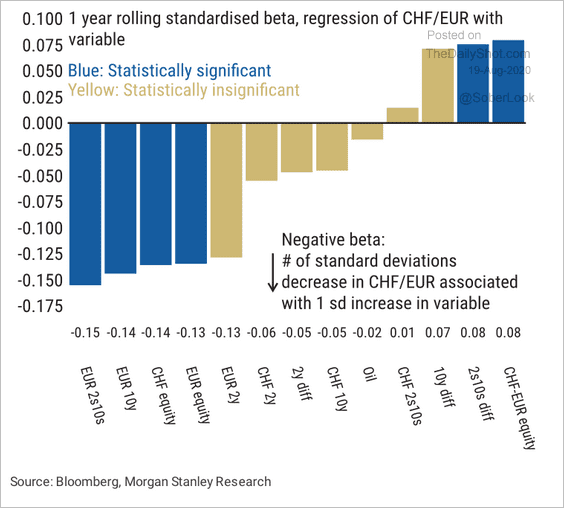 Energy: The US rig count is set to recover.
Equities: Fund managers are increasingly convinced that we are in a bull market.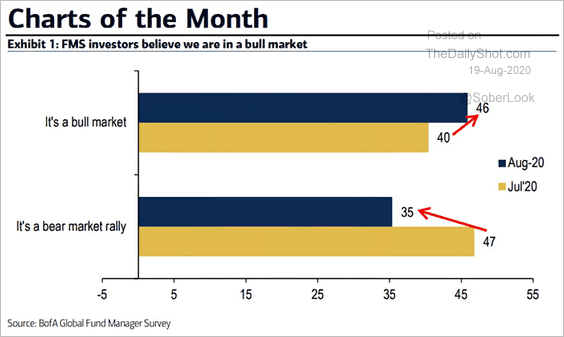 Is M&A activity rebounding?
Credit: Investors continue to demand LIBOR floors on new leveraged loans.
Food For Thought: Water stress globally:
---
Edited by Devon Lall
Contact the Daily Shot Editor: Editor@DailyShotLetter.com
Subscribe to the Daily Shot Brief