Dear Friends,
The full-length Daily Shot® is now an independent ad-free publication (see TheDailyShot.com). Here is a sample newsletter.
Daily Shot Brief subscribers are eligible to receive the full-length Daily Shot for $115/year (a $20 discount). To subscribe, please register here and use the coupon number DSB329075 (please click the "apply" button for the discount to take effect). A monthly subscription is also available (here).
The Food for Thought section is available as a separate newsletter. You can sign up here.
If you are a Wall Street Journal subscriber, please see the announcement here.
Please note that The Daily Shot is not an investment newsletter and is not intended for broad distribution.
If you have any questions, please contact Lev.Borodovsky@TheDailyShot.com.
Sincerely,
Lev Borodovsky
Editor, The Daily Shot
---
Greetings,
United States: This chart shows the COVID policy response (authorized vs. deployed).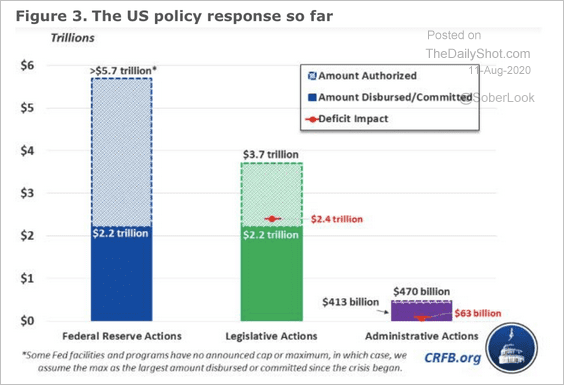 And here are the components of government support for households.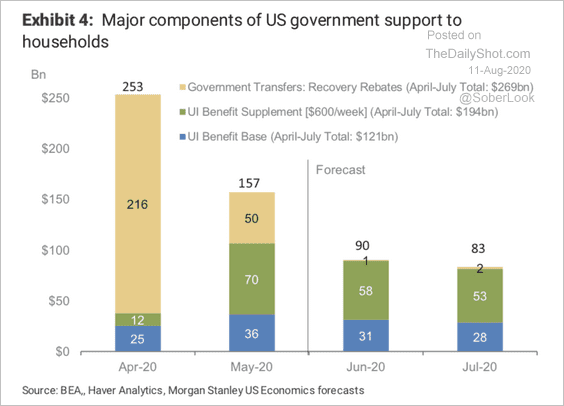 United Kingdom: While the headline policy rate has stayed flat, unconventional policy measures have pushed the shadow rate to deeply negative levels, according to Longview Economics. (Shadow rates are methods to estimate interest rates based off of benchmarks when the rates are near the "zero-lower bound")
Equities: Fund flows have diverged from market performance (2 charts).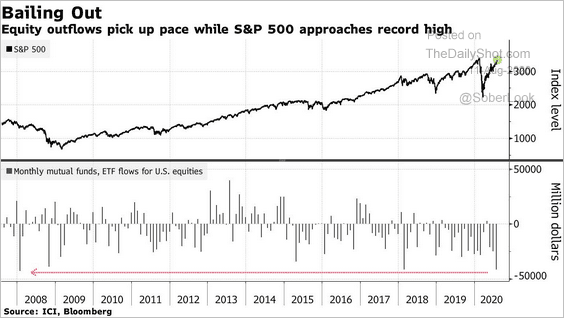 Also important to note, short interest in S&P 500 stocks has been declining.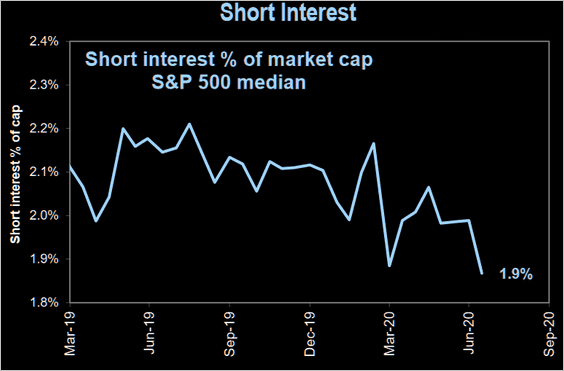 Credit: Sub-investment-grade companies are borrowing at record-low rates.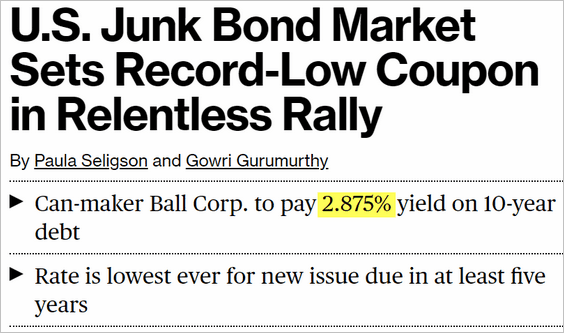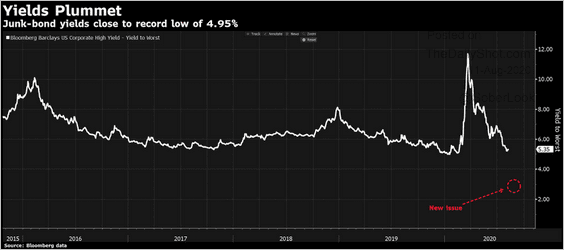 Global Developments: How do businesses view growth prospects?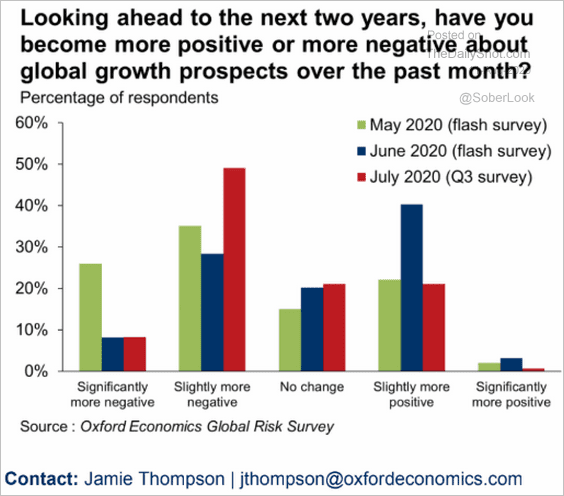 Food For Thought: Vaccine developers:
---
Edited by Devon Lall
Contact the Daily Shot Editor: Editor@DailyShotLetter.com
Subscribe to the Daily Shot Brief