Dear Friends,
The full-length Daily Shot® is now an independent ad-free publication (see TheDailyShot.com). Here is a sample newsletter.
Daily Shot Brief subscribers are eligible to receive the full-length Daily Shot for $115/year (a $20 discount). To subscribe, please register here and use the coupon number DSB329075 (please click the "apply" button for the discount to take effect). A monthly subscription is also available (here).
The Food for Thought section is available as a separate newsletter. You can sign up here.
If you are a Wall Street Journal subscriber, please see the announcement here.
Please note that The Daily Shot is not an investment newsletter and is not intended for broad distribution.
If you have any questions, please contact Lev.Borodovsky@TheDailyShot.com.
Sincerely,
Lev Borodovsky
Editor, The Daily Shot
---
Greetings,
United States: Let's begin with Friday's payrolls report, which topped economists' forecasts.

Low-wage sectors are leading the rebound.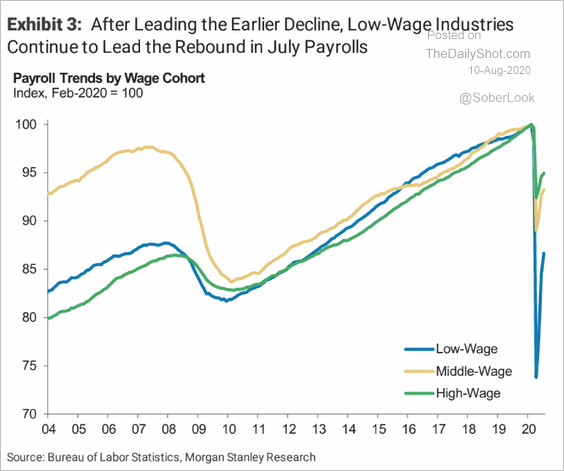 Eurozone: Speculative bets on the euro are hitting record highs. A crowded trade?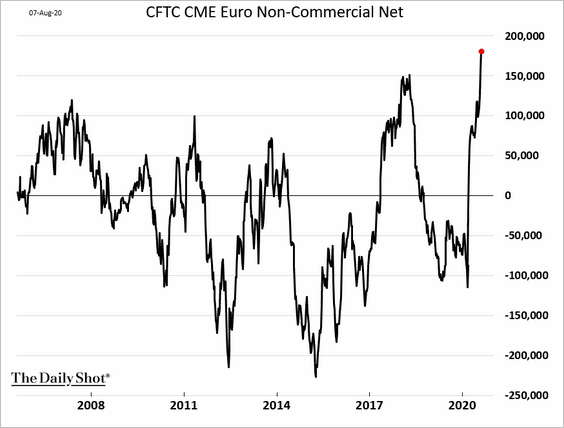 The euro is at a downtrend resistance.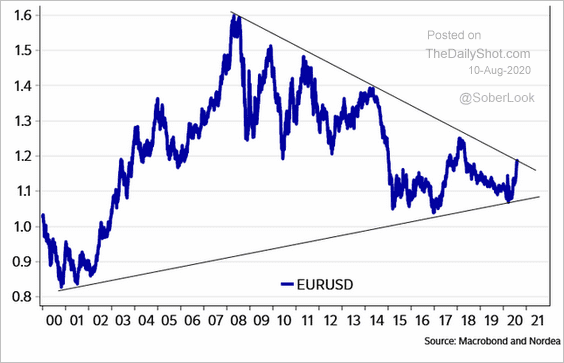 Commodities: This chart shows the option-implied probability distribution of gold prices.
Equities: Analysts are increasing EPS estimates for S&P 500 companies.

Credit: US business loan balances at banks keep shrinking.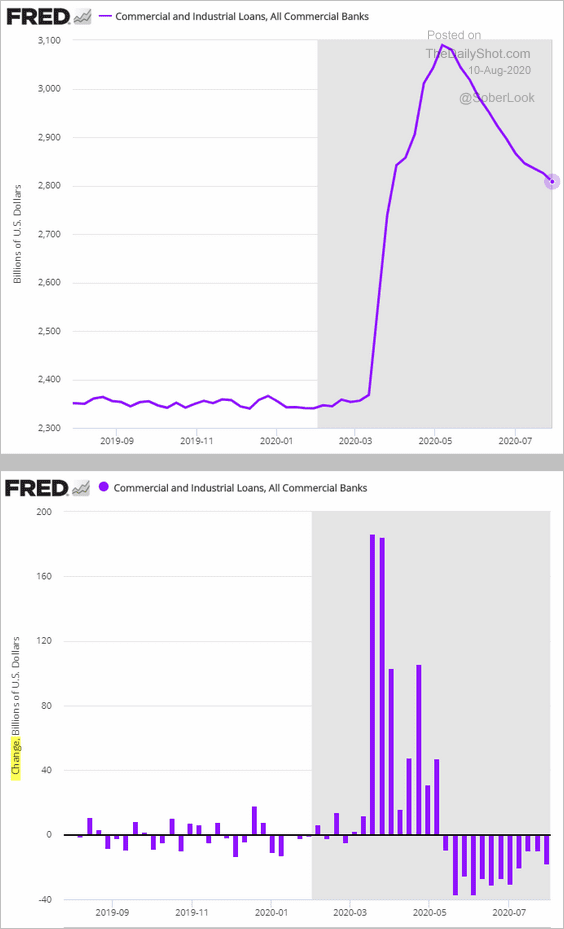 Food For Thought: Income, consumption, and savings, by income category:
---
Edited by Daniel Moskovits
Contact the Daily Shot Editor: Editor@DailyShotLetter.com
Subscribe to the Daily Shot Brief